Keven Hebert Signs Contract Extension
Thursday, Apr 4, 2013 at 12:00am CDT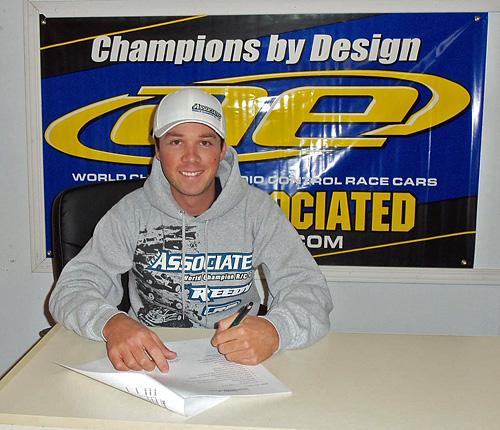 Team Associated and Reedy are very happy to announce that Keven Hébert has signed a multi-year contract extension and will continue to race Team Associated's TC6.1 Worlds, 12R5.2, and 10R5.1. Keven will now be using Reedy Sonic Mach 2 motors in all his vehicles and will continue using Reedy LiPo batteries and LRP Flow Works Team ESCs.
Reedy department manager Rick Hohwart was happy to hear the news of the extension, saying, "Keven is one of the fastest drivers in the world and his input is highly valuable when it comes to developing new products. Not only is a he a great racer, but he is always willing to help fellow racers with questions and feedback regarding setups, gearing, etc."
Keven was excited about the signing, saying, "I am looking forward to continuing my racing career with AE/Reedy and working closely with the R&D department in the development of new and exciting products. I appreciate the opportunity and look forward to the remainder of 2013 and beyond."
All of us here at Team Associated and Reedy are excited to continue working with Keven and look forward to many more years of success together.
---