CHRISTOPHE CHAN, September 7, 1949 - July 7, 2013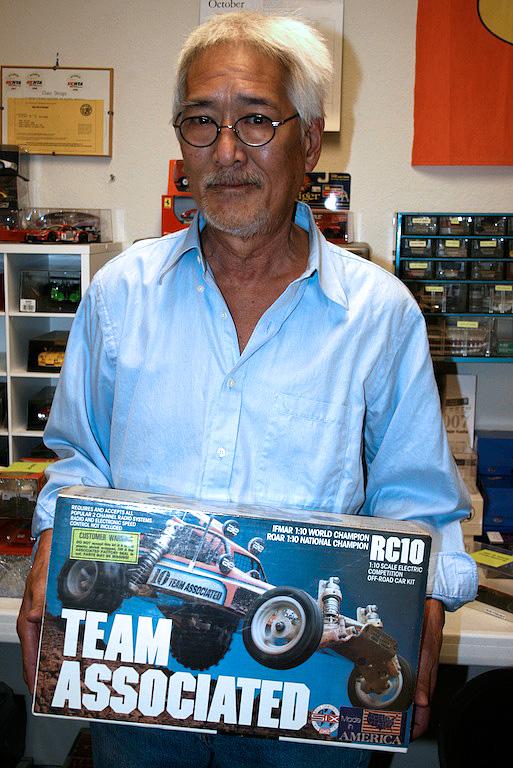 We sadly report that Chris Chan was found dead from a blunt force trauma caused by a fall in his Santa Monica condo. Chris is survived by his mother Bertha Chan, ex-wife Lyn Chan and their two sons, Brenton and Riley.
Chris was a long time friend and associate of many of us at Team Associated. As a team driver he won our first National Championship title at the 1971 ROAR Nationals. Through his company, Chan Design, Chris produced many of our magazine ads, product art, trade show art, and box designs from 1972 to 1995. The outstanding quality of his work contributed greatly to the success of our RC12 and RC10 product lines.
Chris was truly a pioneer of model car racing. Starting with HO scale cars in 1959, he moved on to 1:32 scale and 1:24 scale while in high school, and became the technical and feature writer for Model Car Science magazine for three years. Retiring from professional slot racing in 1967, he went to the Art Center College of Design to study advertising and graphic design. Chris switched his hobby to RC cars, and started his own advertising agency, Chan Design. In 1973, Chris founded the RC magazine "Racing Circuits", which reported on RC racing activities for the remainder of that decade.
After 30 years in the Ad business, Chris returned to his original passion, slot racing. He converted his office suite into a raceway, and hosted races for slot racing fans from around the country.
Chris has touched and inspired many people over the years through his work in Design and his many affiliations through the Slot and RC hobbies.
We will miss him.
---