Recognizing Ken Pepe's 30 Years of Using Team Associated and Reedy Products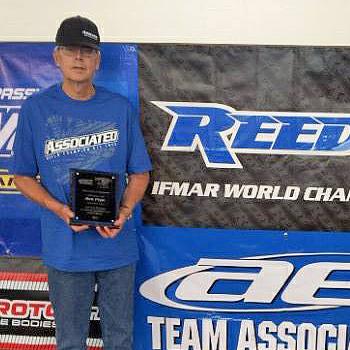 At the recent USVTA Southern Nationals, event and track promoter Myron Kinnard recognized Ken Pepe for 30 years of using Team Associated and Reedy products. Many brands and many drivers have come and gone over the past 30 years, but Ken has been true and committed to the product line that Team Associated has offered.

Through many friendships, and many race wins, Ken is always a "most popular" driver around the on-road scene. Team Associated would like to extend a warm "thank you" to Ken for representing the brand with dignity and being a fine ambassador to the hobby as a whole. We wish Ken good luck, and as always, a lot of fun for the next 30 years to come!
---