Gene Husting, 1927-2014
Thursday, Mar 6, 2014 at 12:00pm CST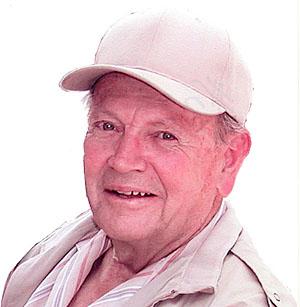 It is with heavy hearts that we must inform everyone of Gene Husting's passing. Gene was an icon in the RC industry and the founding partner along with Roger Curtis of Team Associated.

The public face of Team Associated for many years, Gene's racing career started long before RC cars ever existed. A street racer in his teens, Gene put his love of cars and racing on hold to serve in the US Army during World War II. Upon his return, Gene went back into racing, this time at the dry lakes and drag strips. Gene built the engines while his partner, Reece Adams, built the cars. Their 1934 Ford flat head-powered coupe set records at all 6 drag strips in Southern California, and never lost one race. Soon after, Gene designed the first streamline dragster, and on its very first run at Lions Drag Strip, it broke the track record. Mickey Thompson, the track manager at the time, was there to see it happen.

As his family grew, Gene could no longer afford to race full size cars, and turned to slot car racing to feed his passion for speed. It wasn't long before Gene began designing and building new innovative slot cars. One of his first designs, the sidewinder type slot car, broke many records in Southern California. It was the first slot car to break the one-second barrier at .93 seconds. That record stood for 21 years.

Soon Gene discovered RC car racing, then met a guy named Roger Curtis with a company called Associated, and a partnership was formed.

Having built his own race-winning RC100 1:8 gas car, Gene was instrumental in the design and production of the RC300 and RC500 1:8 gas cars (The RC100 and RC500 won the IFMAR Worlds in 1977 and 1983, respectively). He continued shepherding the early RC10 designs through the "3" series (B3, T3, TC3) vehicles before his retirement in 2000.

In addition to being instrumental in RC car development, he helped guide some of the Industry's top RC drivers to many world and national championships: Neil Cragg, Billy Easton, Jay Halsey, Masami Hirosaka, Brian Kinwald, Cliff Lett, Tony Neisinger, Craig Drescher, Mark Pavidis, and many others.

He is survived by his wife Midge, and children Brian, Steve, Curtis, and Julie.

We are proud to have known this man who helped nurture and inspire the RC industry, and who has added fun and excitement to thousands of lives worldwide with RC products of the highest standard.

Gene, rest in peace. You will always hold a special place as a champion in our hearts.
In lieu of flowers, the Husting family would ask that you please donate to the Alzheimer's Association in Gene's name.
Other site articles with Gene Husting:
http://www.teamassociated.com/about/gene_husting_hall_of_fame/
http://www.teamassociated.com/about/inside_story_on_rc10/
http://www.teamassociated.com/news/announcements/1159-Roger_Curtis_of_Team_Associated_Receives_2013_RC_Hall_of_Fame_Award/
http://www.teamassociated.com/about/company_roots/
---