Great Moments in RC (Roger Curtis) History!
Tuesday, Aug 25, 2015 at 12:00am CDT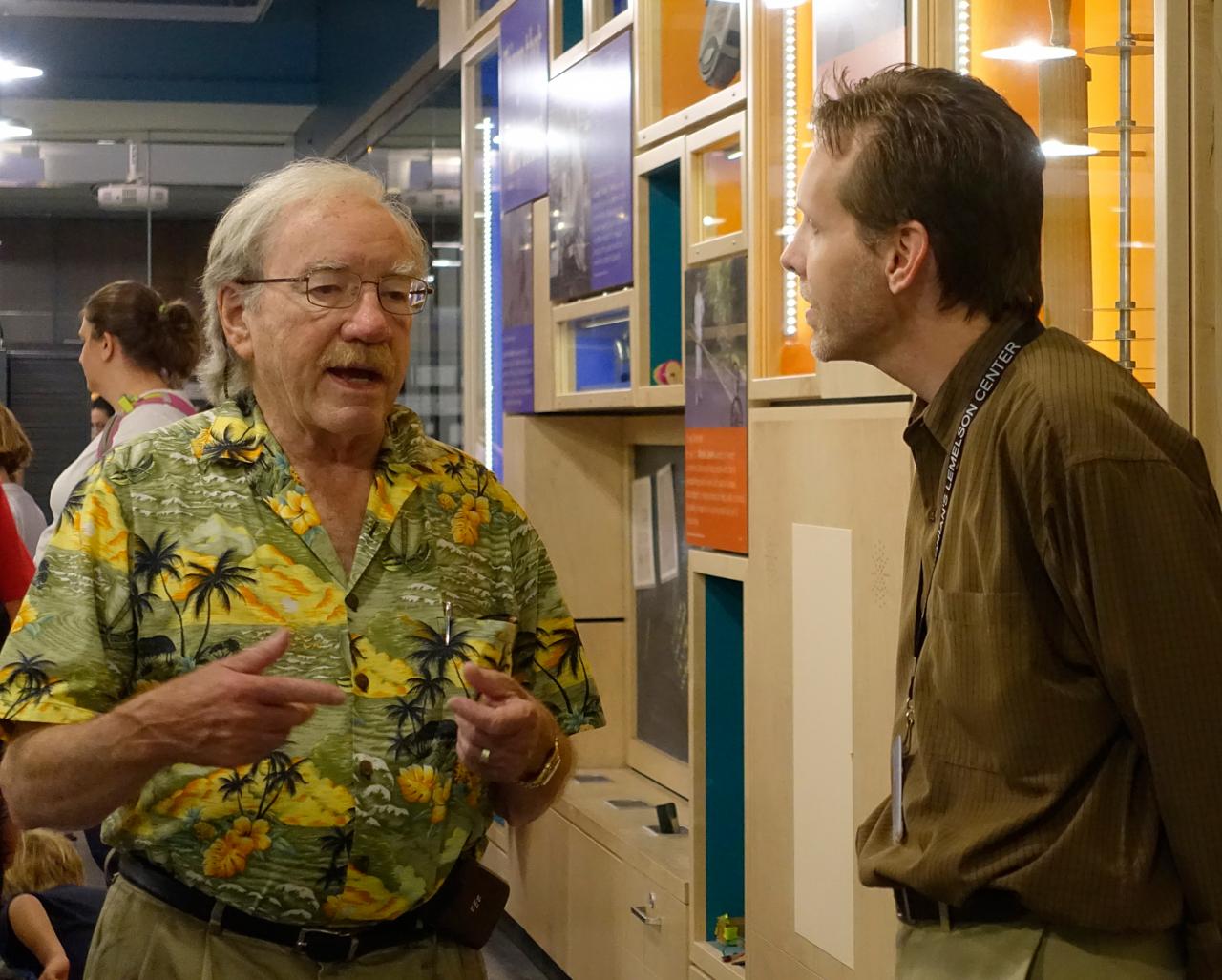 What does Abraham Lincoln's top hat, a fragment of Plymouth Rock, the ruby slippers from The Wizard of Oz, and a Team Associated Gold Tub RC10 all have in common? The answer may surprise you. All of these items are on exhibit at the Smithsonian National Museum of American History in Washington D.C.!

It's an incredible honor and something no one at Team Associated could have ever imagined happening: an original RC10 classic is currently featured in Spark!Lab! The Smithsonian Spark!Lab is an interactive exhibit that spotlights inventors and gives kids the opportunity to explore their inventive creativity, and to create, innovate, collaborate, and problem-solve.

Arguably one of the most iconic radio-controlled cars ever produced, the RC10's rich history began when Team Associated founder Roger Curtis put pencil to paper and created the buggy that went on to win the first ever I.F.M.A.R. 1:10 Off Road World Championship in the hands of driver Jay Halsey.

A star on the track and off, the RC10 later went on to appear alongside legendary actor Clint Eastwood in the Hollywood blockbuster The Dead Pool.

Following the achievements on track and screen, the RC10 ushered in an era of unimaginable success for Team Associated with various versions of the RC10 on consistent backorder for over ten years! Now the RC10 enjoys yet another unparalleled honor as it has become part of the Smithsonian National Museum of American History!

While the RC10 is Roger's most widely known invention in the RC industry, he also was involved in some other projects that might surprise you. As an engineer for McDonnell Douglas in the 1960s, Roger developed the light-gas gun which NASA intended to fire a 20,000 mph projectile at the moon to confirm the surface was firm enough to land there years later.

Roger Curtis and all of us at Team Associated would like to thank the curator of Spark!Lab, Tim Pula, and the Smithsonian National Museum for recognizing the RC10 and the creativity, innovation, collaboration, and problem-solving it took to create it.
A Proud Moment: The designer and the "RC" of the original RC10, Roger Curtis was on hand at Spark!Lab for the unveiling of the RC10 display. Roger met with curator Tim Pula at the Spark!Lab opening. Tim initially reached out to Team Associated about featuring the RC10 and was excited, saying, "I grew up owning RC cars in the late 80s and early 90s. The things I learned while tinkering with those cars has certainly influenced the work I do today. The RC10 will most definitely rouse memories in some of our guests as well."
---