RC8.2 Factory Team Setups Released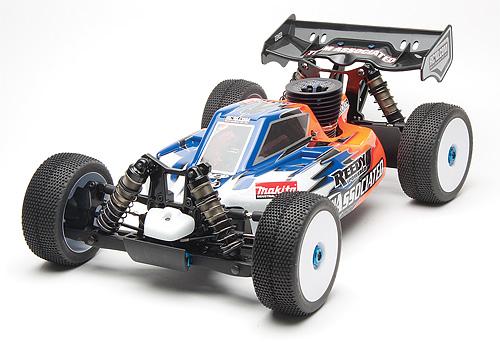 With the release of the ROAR National champion RC8.2 Factory Team kit on the horizon, Team Associated is proud to announce the setups that the Team refined over the development period of the RC8.2 kit.
With a successful debut at the ROAR 1:8 Nationals Warm-up and a hard-fought victory at the Silver State Nitro Challenge, Ryan Maifield showed everyone what was in store for the refined RC8 platform. Then in early June the Team descended upon Thunder Alley Raceway in Beaumont, CA for the ROAR 1:8 Fuel Off Road National Championship where Ryan Cavalieri not only started first for the 60-minute final, he won by over a lap. Finishing second was teammate Ryan Maifield, yet another lap clear of the competition.
With such a dominant 1-2 performance at the ROAR Nationals, Team Associated engineers began a feverish pace to develop and deliver the prototype parts in a complete package suitable for mass consumption. The RC8.2 Factory Team is that kit. And now every customer can drive the same car that dominated the 1:8 summer schedule. Look for the RC8.2 Factory Team kit on store shelves soon.
Setups:
Ryan Cavalieri - ROAR Nationals Setup
Ryan Maifield - Silver State Setup
Ryan Maifield - ROAR Nationals Setup
Setups mentioned above can be found at: http://www.teamassociated.com/setupsheets
Videos:
RC8.2 Factory Team Announcement
ROAR 1:8 Fuel Off Road National Championship Highlights
ROAR 1:8 Fuel Off Road National Championship Warm-Up
---