2012 Reedy International Off-Road Race of Champions Entries Close October 20, 2011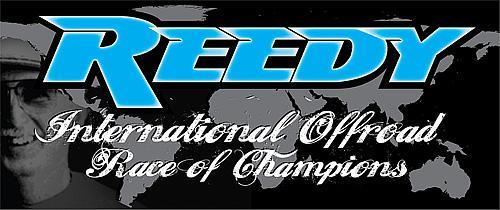 Lake Forest, CA - For just over 6 weeks, entries for the 18th running of the Reedy International Off-Road Race of Champions have been open. In that time, over 230 entries have poured in for the Open classes and over 30 for the Invitational class.
With a cap of 200 entries for the open classes, a lottery drawing for guaranteed entry is assured.
Even though the cap has been reached, racers are still able to put their name in the hat for the lottery drawing, but they must hurry. Entries close on October 20, 2011 at 1200 PST. The drawing for lottery entries will be done that day with the list of lucky entrants announced October 21. Those racers not drawn in the lottery will be placed on a ranked waiting list that will be contacted after the payment deadline of November 20, 2011, while non-paid lottery drawn entrants will be re-sorted to the bottom of the waiting list.
Invitational drivers must also get signed up by the October 20 deadline. This will allow the organizer ample time to plan the unique event and maximize the experience for all racers involved. All entries must be submitted via RCSignup.com at the links below:
Think you have what it takes to be the next Open class winner? Want to earn a spot in the prestigious Invitational class for 2012? Then be sure to get your entry in and stay tuned to www.reedyrace.com for more information and event updates. All inquiries regarding the event should be directed to reedyrace@rc10.com.
Come be a part of the Reedy Race heritage and watch the best racers in the world compete for the coveted Invitational title and a place in history on the Reedy International Off Road Race of Champions Heritage Trophy.
---