Team Associated Signs Yannick Aigoin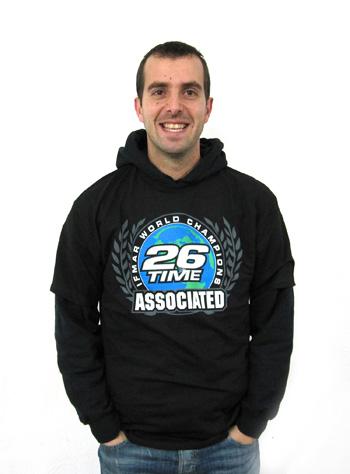 Team Associated is pleased to announce that multi-time European Champion, World's finalist and seven-time French National Champion Yannick Aigoin has joined its worldwide racing team. Aigon's experience, professionalism, and driving skills make him a natural choice for Team Associated to expand their reach into the European market.
Aigoin will compete in many major international events; however, his primary focus will be promoting Team Associated products in his native France through their National championships and other regional events. With the recent growth of Team Associated products around the world, having a representative like Aigoin in the French market will only serve to extend its market reach.
When asked about joining Team Associated, Aigoin said, "I'm delighted with the outcome this collaboration has presented as both a racing opportunity and business proposition. I'm really impressed with the way the companies have worked so far and I feel very confident for the future."
Team Associated Vice President, Cliff Lett also commented on the agreement: "All of us at Team Associated are elated to have Yannick Aigoin on board as a race team member and business partner. This is a huge opportunity for all involved and I congratulate Yannick, CML, and Craig Drescher for helping make this happen. We look forward to the many benefits this partnership will bring to our companies, our team, and to all our customers."
Team Associated Race Team Manager Brent Thielke said, "Yannick represents the type of driver we are looking for. His skills, dedication, and attitude all melt into a potent race-winning package that I am excited to work with. He will be a great addition to our current team on an international and European level."
---