NEW! Reedy Men's and Women's 3D T-Shirts!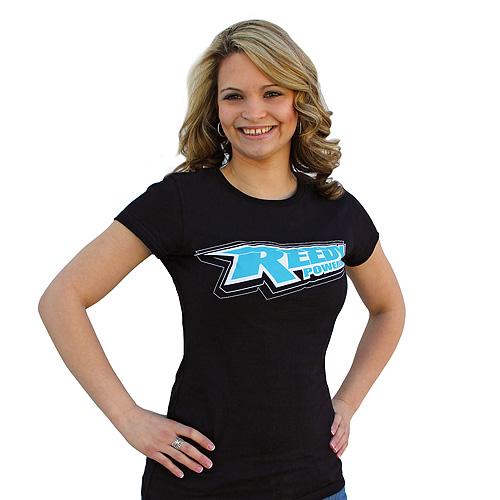 These comfortable T-shirts come in several sizes - ready for you to show off your proud affiliation with Reedy Power!
Now available in men's and women's styles. Girls - we heard you! Combine your girl power with Reedy Power for a fantastic look!
In black only. Available now.
#SP84S
Reedy 3D T-shirt, black, small
UPC: 784695 990272
#SP84M
Reedy 3D T-shirt, black, medium
UPC: 784695 990265
#SP84L
Reedy 3D T-shirt, black, large
UPC: 784695 990258
#SP84XL
Reedy 3D T-shirt, black, X-Large
UPC: 784695 990241
#SP84XXL
Reedy 3D T-shirt, black, XX-Large
UPC: 784695 990234
#SP84XXXL
Reedy 3D T-shirt, black, XXX-Large
UPC: 784695 990227

#SP86S
Women's 3D T-shirt, black, small
UPC: 784695 990210
#SP86M
Women's 3D T-shirt, black, medium
UPC: 784695 990203
#SP86L
Women's 3D T-shirt, black, large
UPC: 784695 990197
#SP86XL
Women's 3D T-shirt, black, X-Large
UPC: 784695 990180
---