NEW XP Digital Servos!
Thursday, May 9, 2013 at 12:00am CDT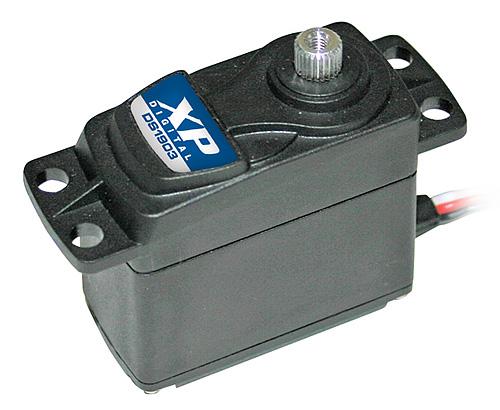 Team Associated's XP Digital water-resistant servos are the perfect replacement or upgrade for your RTR vehicle. Water-resistant O-ring sealed cases, high-impact case material, and precision metal gears provide maximum durability, while high-torque motors provide maximum performance in both steering and throttle/brake applications.
Various models, with specifications suitable for a variety of applications, are available.
Features 
Reliable, high-torque motors
High-impact case material
Precision metal gears in MG versions
Water-resistant design
#29133
XP DS1903 Digital Servo
Available: May 2013
UPC: 784695 291331
#29134
XP DS1903MG Digital Metal Gear Servo
Available: May 2013
UPC: 784695 291348
#29168
XP DS1510MG Digital Metal Gear Servo
Available: May 2013
UPC: 784695 291683
#29250
XP DS1505 Digital Servo
Available: May 2013
UPC: 784695 292505
 
#29251
XP DS1505MG Digital Metal Gear Servo
Available: May 2013
UPC: 784695 292512
 
#29107
XP DS1903/S1903 Metal Gear Set
Available: May 2013
UPC: 784695 291072
#29252
XP DS1505 Metal Gear Set
Available: May 2013
UPC: 784695 292529
#29253
XP DS1510 Metal Gear Set
Available: May 2013
UPC: 784695 292536
---