Make History Again with the RC10 Classic!
Monday, Jun 3, 2013 at 12:00am CDT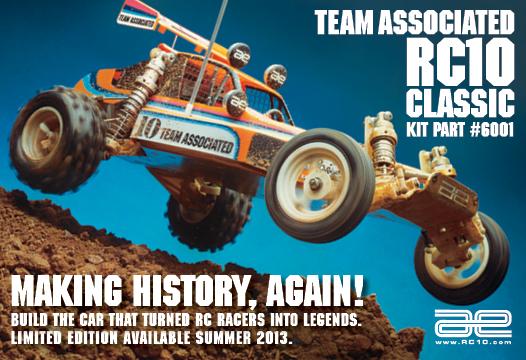 As you may have already heard by now, Team Associated is releasing a limited edition RC10 Classic kit! The RC10 Classic Kit is a faithful reproduction of the original gold-tub buggy that famously won the first ever I.F.M.A.R. world championship.

The RC10 Classic will be available as a limited edition kit this summer. Be sure to get your pre-order in at your local hobby shop to ensure that you will get your piece of RC history!

More information to come soon!
---