NEW! Reedy 121VS .21 Off-Road Pull-Start Nitro Engine!
Thursday, Sep 5, 2013 at 12:00am CDT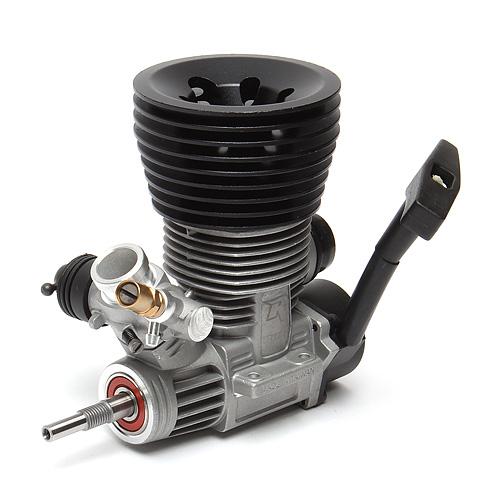 Reedy's 121VS.21 Off-Road Pull-Start Engine, already factory-installed in Team Associated's RC8.2 RS RTR buggy, is now available separately. Reliable operation, great power output, and race-legal displacement make the 121VS.21 an excellent upgrade for your RTR buggy or truggy.
121VS.21 Features:
ABC Construction
Precision Ball Bearings
Machined Aluminum Heatsink Head
2-Needle Carburetor
Reliable Pull-Start System
Uses Standard Glow Plug
Specifications:
| | |
| --- | --- |
| Displacement | 3.49cc |
| Maximum RPM | 36,000 |
| Power Output | 2.15 BHP |
| Stroke | 16.80mm |
| Bore | 16.26mm |
| Cylinder | ABC |
| Crankshaft Dia. | 14.0mm |
| Glow Plug Type | Standard |
#802
121VS .21 Off-Road Pull-Start Nitro Engine
UPC: 784695 008021
Available: October 2013
Parts unique to this engine (available October 2013):
#28052
121VS Crankshaft
UPC: 784695 280526
#28053
121VS Crankcase
UPC: 784695 280533
#28054
121VS Wrist Pin Assembly
UPC: 784695 280540
#28055
121VS Piston & Cylinder
UPC: 784695 280557
#28056
121VS Cylinder Head
UPC: 784695 280564
#28057
121VS Gasket Set
UPC: 784695 280571
#28058
121VS Starting Cover Set
UPC: 784695 280588
---