NEW! Factory Team V2 .71 Threaded Bodies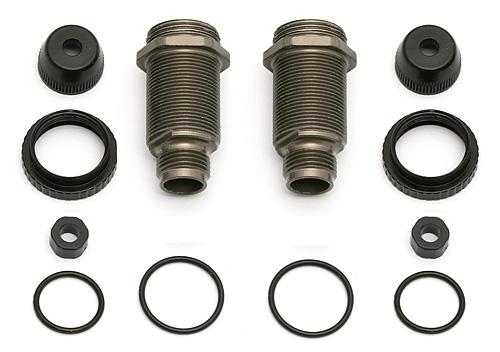 V2 .71 threaded front shock bodies are compatible with all current RTR and Factory Team shocks on the RC10 World's Car and RC10 Classic vehicles.
Easy-to-build seal package simplifies the build using two O-rings and one spacer.
Made of low-friction material, the threaded lower seal cap acts as a guide bushing.
Designed to last longer between rebuilds.
Threaded shock collars with O-rings to keep the settings secure.
Works with existing shock shafts, pistons, O-rings, shock ends, spring cups, and shock caps.
Requires the #7484 V2 1:10 Shock Rebuild set (enough for 4 shocks).
#7438
FT V2 .71 Threaded Bodies
UPC: 784695 074385
Available Now
---