NEW! Apex Scion Racing FR-S GReddy Drift version!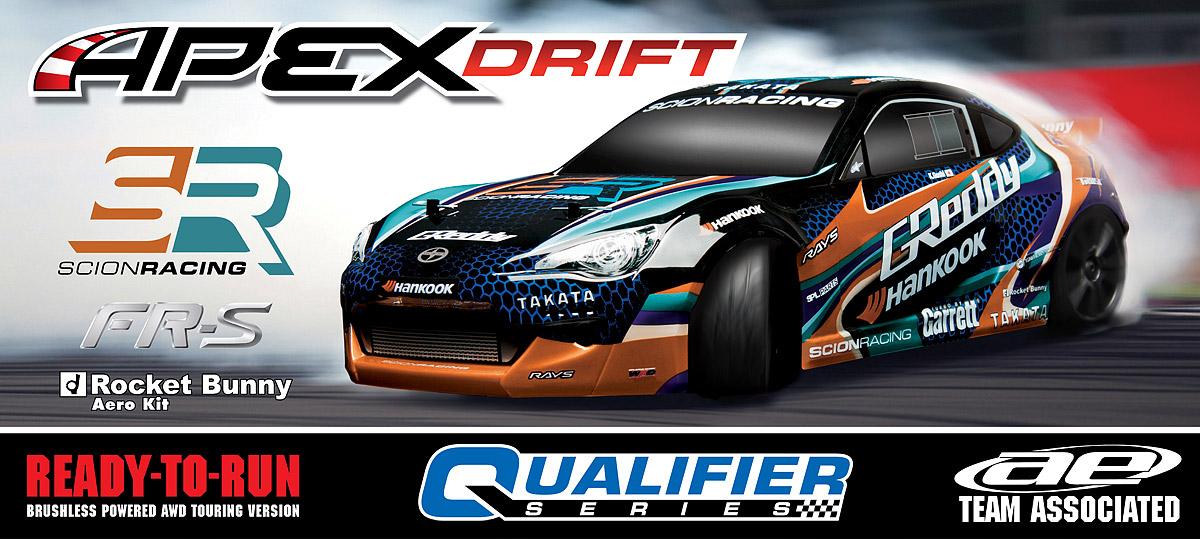 Brushless Powered All-Wheel-Drive Ready-To-Run

The Apex Scion FR-S Drift version features hard plastic drift-style tires that let you slide and back it in through the corners just like Ken Gushi does!

Both of our Apex Scion FR-S models (Drift and original) come equipped with the same great Reedy and XP running gear, leaving you with only one choice — do you want to grip or drift?
Either way, we have you covered with our Super Drift wheels and tires that are available separately!
Please click on the following link for full vehicle details, including complete feature list, specs, more photos, and items required for operation: /cars_and_trucks/Apex_Scion/RTR/

#30113D Apex Scion Racing FR-S Drift Ready-To-Run
UPC: 784695 988354
Available: October 2014

#31441 Apex 10-Spoke Wheel, black
UPC: 784695 314412
Available: October 2014

#31465 Apex Super Drift Tires
UPC: 784695 314658
Available: October 2014

#31466 Apex 5-Spoke Wheel, orange
UPC: 784695 314665
Available Now

#31467 Apex Super Drift Wheel/Tire Combo, black
UPC: 784695 314672
Available: October 2014

#31468 Apex Super Drift Wheel/Tire Combo, orange
UPC: 784695 314689
Available: October 2014
---