NEW! Blackbox Link, ROAR Legal 2.9, and PROgrammer 1.4 Updates
Tuesday, Mar 10, 2015 at 12:00am CDT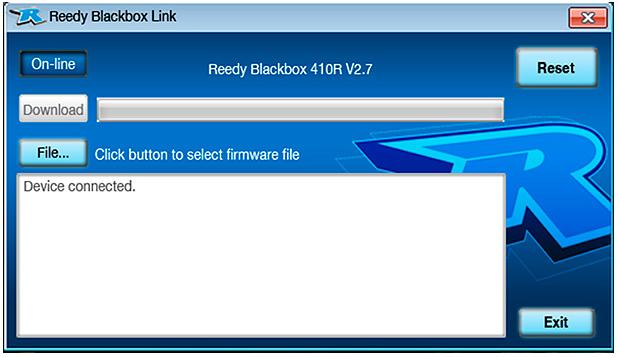 Reedy's Blackbox Link software as well as ROAR legal version 2.9 and PROgrammer version 1.4 updates are now available at www.reedypower.com!

Once installed on your PC running Windows XP, 7, or 8, Reedy's Blackbox Link allows you to easily install firmware updates as they are introduced.

Blackbox 410R
Version 2.9
• ROAR legal blinky software
• Re-calibrated ESC temp cutoff function
• Default dead band set to 3% for all profiles

Blackbox PROgrammer
Version 1.4
• Disables Motor Power menus when ESC is in Race Blinky mode

Please find detailed installation instructions and links to the files HERE "Blackbox Link and Firmware Updates."
---