NEW! Factory Team Aluminum Gear Cover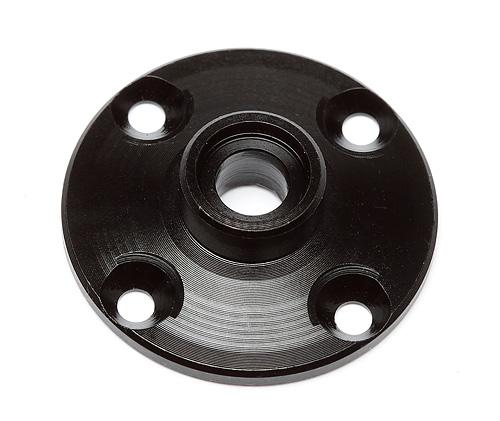 This Factory Team gear cover replaces the cover found in the option part #91461 Gear Diff Kit for the RC10B5, B5M, T5M, and SC5M.
The aluminum material will prevent warping, providing a tighter seal than the current cover, and longer run times between maintenance.
#91464
FT Aluminum Gear Diff Cover
UPC: 784695 914643
Available Now
Below: FT Aluminum Gear Diff Cover shown installed in the #91461 Gear Diff Kit. (#91461 Gear Diff Kit parts are not included in #91464.)
---