New! Reedy Medallion T-shirt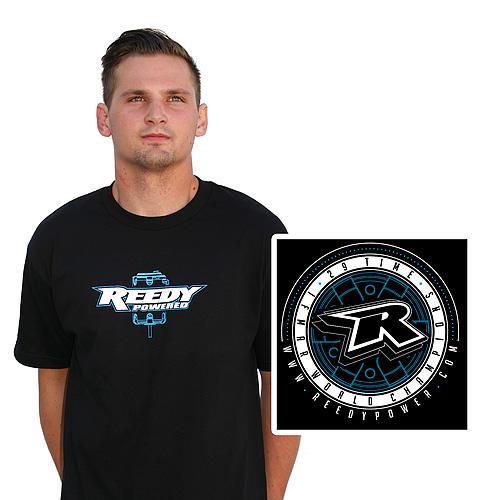 Reedy's all-new Medallion T-shirt is available just in time for the indoor racing season! This 100% cotton T-shirt celebrates the introduction of Reedy's Sonic 540-M3 motor and an unprecedented 29 IFMAR World Championship victories.
Wear the same gear as the Reedy racing team and proudly display your favorite power source!
#SP112L shown.
#SP112S
Reedy Medallion T-shirt, black, small
UPC: 784695 987531
Available Now
#SP112M
Reedy Medallion T-shirt, black, medium
UPC: 784695 987524
Available Now
#SP112L
Reedy Medallion T-shirt, black, large
UPC: 784695 987517
Available Now
#SP112XL
Reedy Medallion T-shirt, black, X-Large
UPC: 784695 987500
Available Now
#SP112XXL
Reedy Medallion T-shirt, black, 2X-Large
UPC: 784695 987494
Available Now
#SP112XXXL
Reedy Medallion T-shirt, black, 3X-Large
UPC: 784695 987487
Available Now
---