NEW! Limited Edition RC10B5 Team Kit with B5M Conversion
Friday, Apr 22, 2016 at 12:00am CDT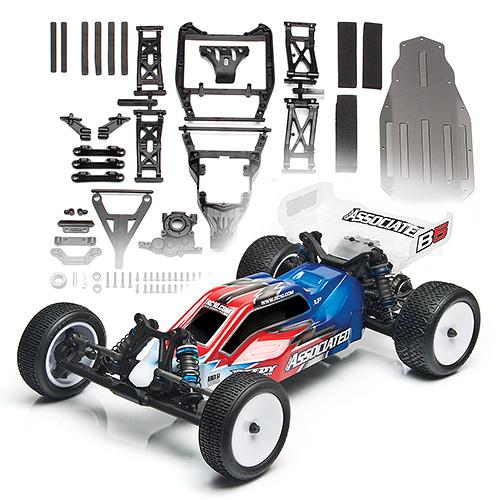 Get'em while we got'em! This Limited Edition B5 with B5M Conversion comes with the parts you need to make either a B5 or B5M Team Kit.
#90001B
Limited Edition RC10B5 Team Kit with B5M Conversion
UPC: 784695 986817
Available Now
RC10B5 Team Kit shown with items NOT included in kit: Reedy motor, battery, ESC, servo, XP receiver, and pinion gear. B5 body comes clear. Assembly and painting required. #91538 B5M body sold separately.
Please click for full vehicle details, including complete feature list, specs, more photos, and items required for operation.
---