Associated Electrics is closed today for the safety of our employees due to heavy smoke from the surrounding fires. Our thoughts are with everyone who is affected by this situation.
NEW! RC10F6 Factory Team Car Kit
Monday, Jan 30, 2017 at 12:00am CST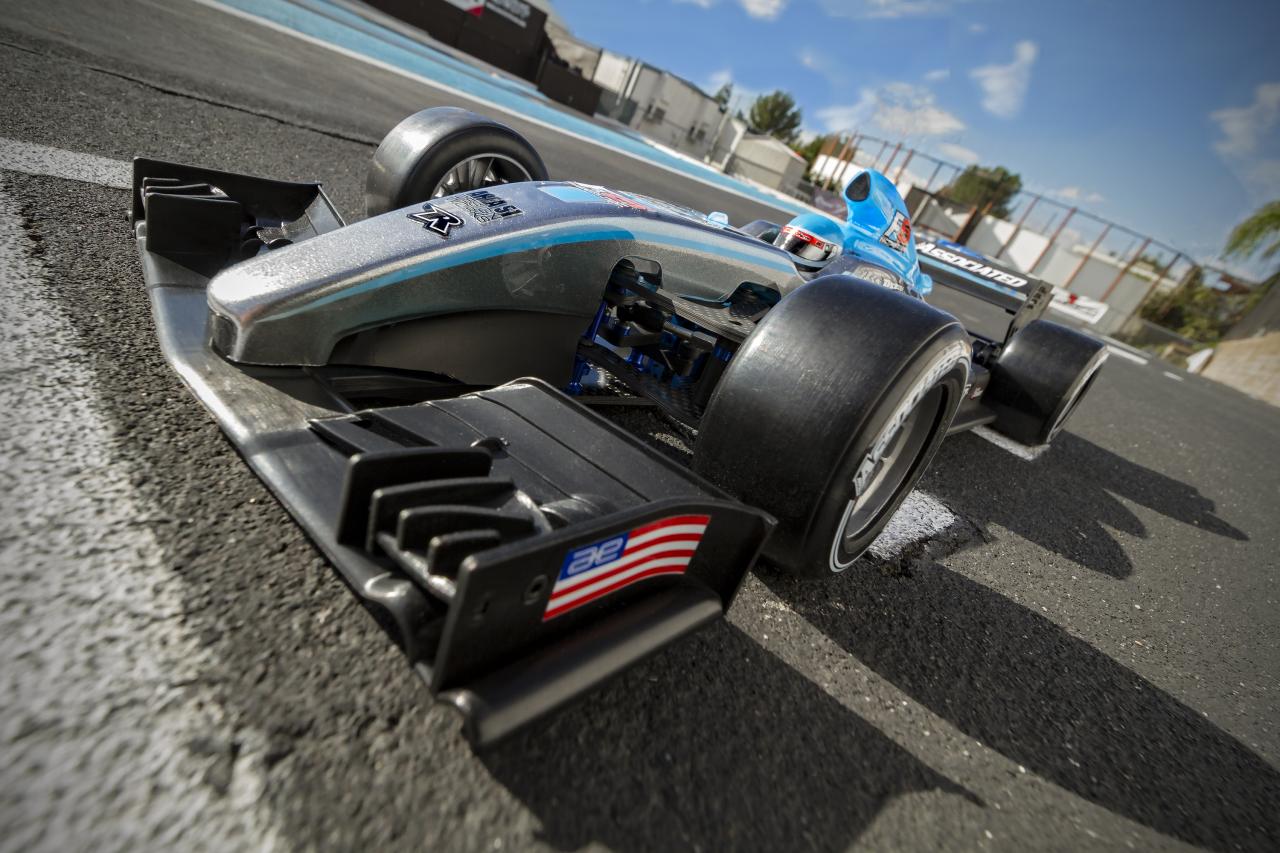 1:10 Scale Electric 2WD On-Road Competition Race Car
Team Associated is proud to release its entry to the 1:10 scale 2WD electric formula car racing class, the RC10F6 Factory Team Kit, geared for precision and the ultimate in performance.
Full-scale Formula racing is considered one of the most elite forms of racing in existence, with technology and looks off the chart. The engineers behind the doors of Area 51 put maximum effort into the design of the RC10F6 FT kit to make sure the same could be said about their scaled-down version. With a full cast of setting options, an ultra-low center of mass, and sleek styling, the RC10F6 FT is designed to put you at the front of the Formula grid.
With an increase in entries greater than any class at the highly contested ETS series, Formula is growing at a rapid rate. All aspects of the RC10F6 FT were considered and optimized to make sure it would stand above its competition. Performance, adjustability, durability, and style were weighed heavily, and the RC10F6 FT kit shows its hand with a complete package of adjustments and options right out of the box. From front to back, with graphite control arms, the fully adjustable front end, the ultra-smooth rear pivot, and wings styled after current full-scale Formula rulings, no corner was left untouched. At an affordable price point, the RC10F6 FT comes with everything to assure you will be at the front of the pack. With such a well-balanced platform, it's easy to see that the RC10F6 FT kit is another Champion by Design from Team Associated!
Features
2.5mm graphite chassis for optimized flex characteristics
Front and rear wings modeled after 2017 Formula rules included
FOX(R) Genuine Kashima Coat center shock for minimal friction and extended wear
Chassis design allows for multiple battery configurations
New center pivot design for optimized rear pod assembly
Lightweight graphite axle for increased durability and rigidity
Differential thrust bearing assembly for smooth action and extended life between rebuilds
Rear axle accepts all standard spur gears without adapter
Two steering bellcrank options for fine tuning Ackermann and steering rate
Servo mounts can be switched from "fixed" to "floating" to allow more flex in the front of the chassis
Integrated droop posts for adjusting droop without disassembly
Specifications:
Scale
1:10
Type
On-road - Formula style
Power
Electric
Motor or Engine
540 sized electric motor
Length
432.5mm / 17in
Width (without body)
Adjustable: fits 190mm racing class
Wheelbase
Adjustable: 265-266mm/10.4-10.5in
Weight (chassis only)
345g / 0.76lbs.
Chassis
2.5mm Graphite Laminate
#8023
RC10F6 Factory Team Car Kit
UPC: 784695 080232
Available March 2017
Please click for full vehicle details, including complete feature list, specs, more photos, and items required for operation.
Prototype shown. Due to ongoing R&D, photos may not match final kit. RC10F6 Factory Team Kit items needed: motor, battery, ESC, servo, transmitter, receiver, wheels, tires, body, and pinion gear. Assembly and painting required.
---
Videos
---