NEW! FT Graphite ESC Plate and Hub Inserts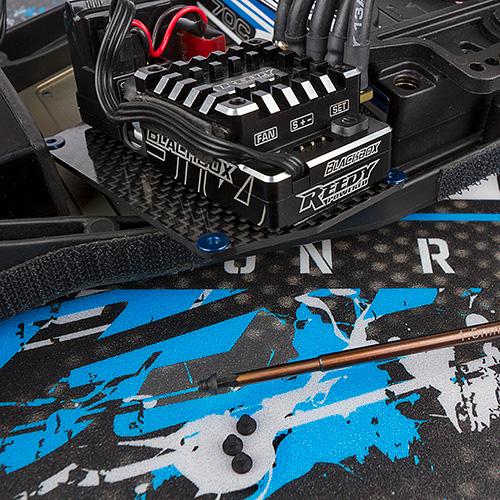 NEW! FT Graphite ESC Plate
This #91754 ESC plate is a Factory Team lightweight option that provides for easy installation and removal of electronics for easy chassis cleanup.
Features
Made from high quality 1.5mm woven graphite laminate
Blue anodized nut inserts
Weighs only 7.5g
Fits RC10B6 and B6D
#91754
FT Graphite ESC Plate
UPC: 784695 917545
Available June 2017
---
NEW! FT Aluminum Rear Hub Link Inserts
Replace your stock rear hub inserts for the new #91699 Factory Team inserts for stronger rear hubs. These anodized 7075 aluminum parts will keep the ball studs in place more securely.
Features
Strengthens stock 6-series rear hubs, preventing ball stud from twisting in the hub
Direct replacement for stock inserts
Made from 7075 aluminum
Anodized in Factory Team blue
Allows for both high and low ball stud heights
Fits B6, B6D, B64, B64D vehicles

#91699
FT Aluminum Rear Hub Link Inserts
UPC: 784695 916999
Available Now
---