New! Exciting hockey/soccer action with the all-new NanoSport RC car set
Tuesday, Aug 20, 2019 at 12:00am CDT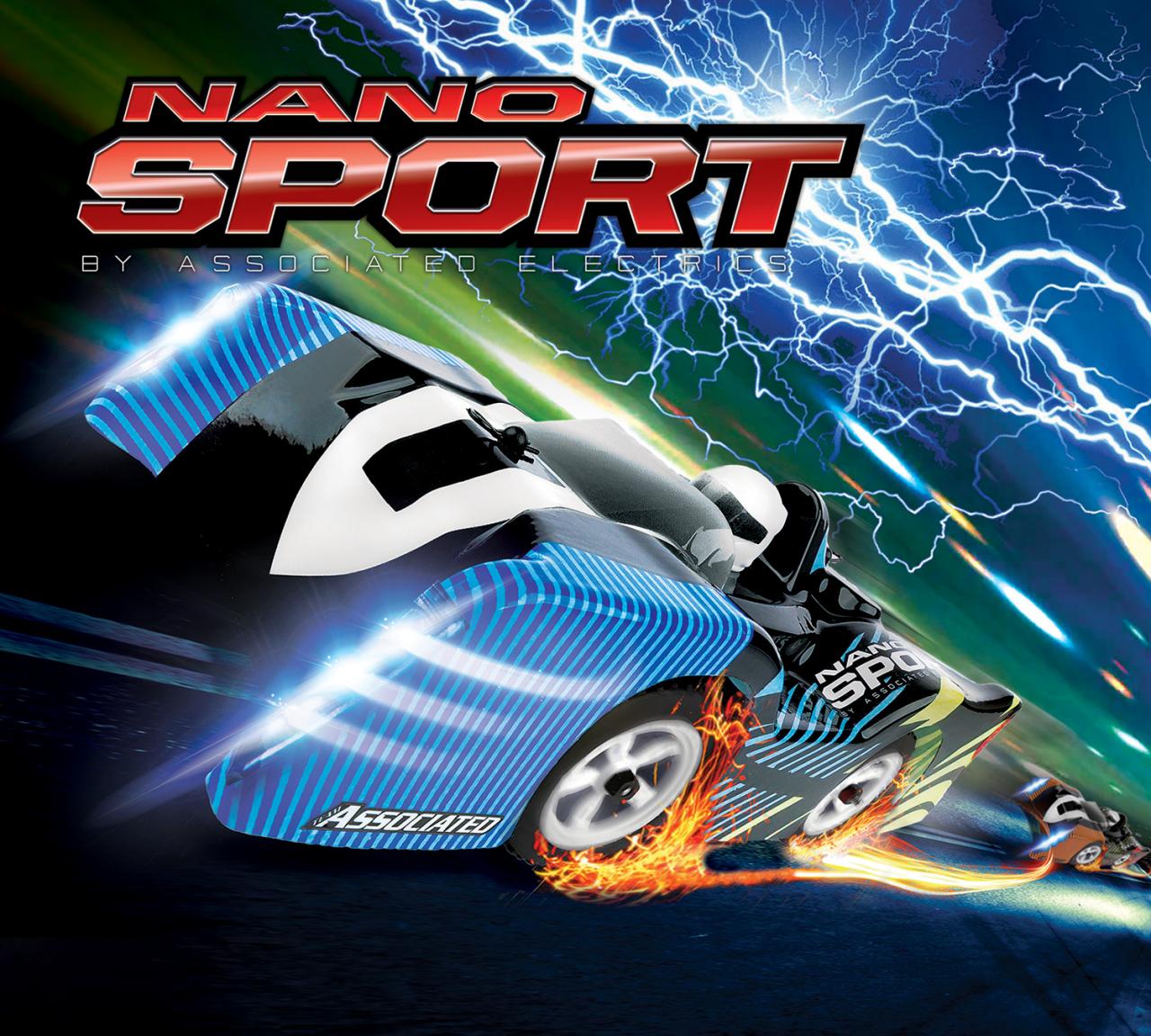 NanoSport players will test their skills in a head-to-head face-off. Challengers strategically battle for possession of the ball or puck, while aggressively bashing and smashing into their opponent's cars. However, only one player can successfully take control and send the ball or puck into the goal. First team to score three goals wins! Everyone will love blasting into action with this interactive, strategic, skill-based sport set, with the quality and design you expect from Associated Electrics.
Players master skills and fuel creativity, while playing soccer, hockey and other sports with radio control cars in this NanoSport set. Amazing features include rechargeable batteries for the cars, adjustable throttle dual rate for speed management, and an assortment of optional accessories (optional accessories sold separately).
Package includes: 2 rechargeable cars, 2 transmitters/radios, 2 balls, 2 pucks and 8 AA batteries.
Features
Radio controlled NanoSport cars can be driven with precision at high speeds
Cars are recharged with charging cord from the transmitter/radio
Perfect for both beginner and advanced players
Enjoy the action of fast, fun and adrenaline head-to-head soccer and hockey games
Players are challenged to master team work, coordination, experimentation, and to overcome obstacles in this fast-paced game
Everything included! Just charge and drive!
#20170
NanoSport
UPC: 784695201705
Available August 2019
---
Videos
---