New! 3D Printed Engine Parts
Thursday, May 28, 2020 at 12:00am CDT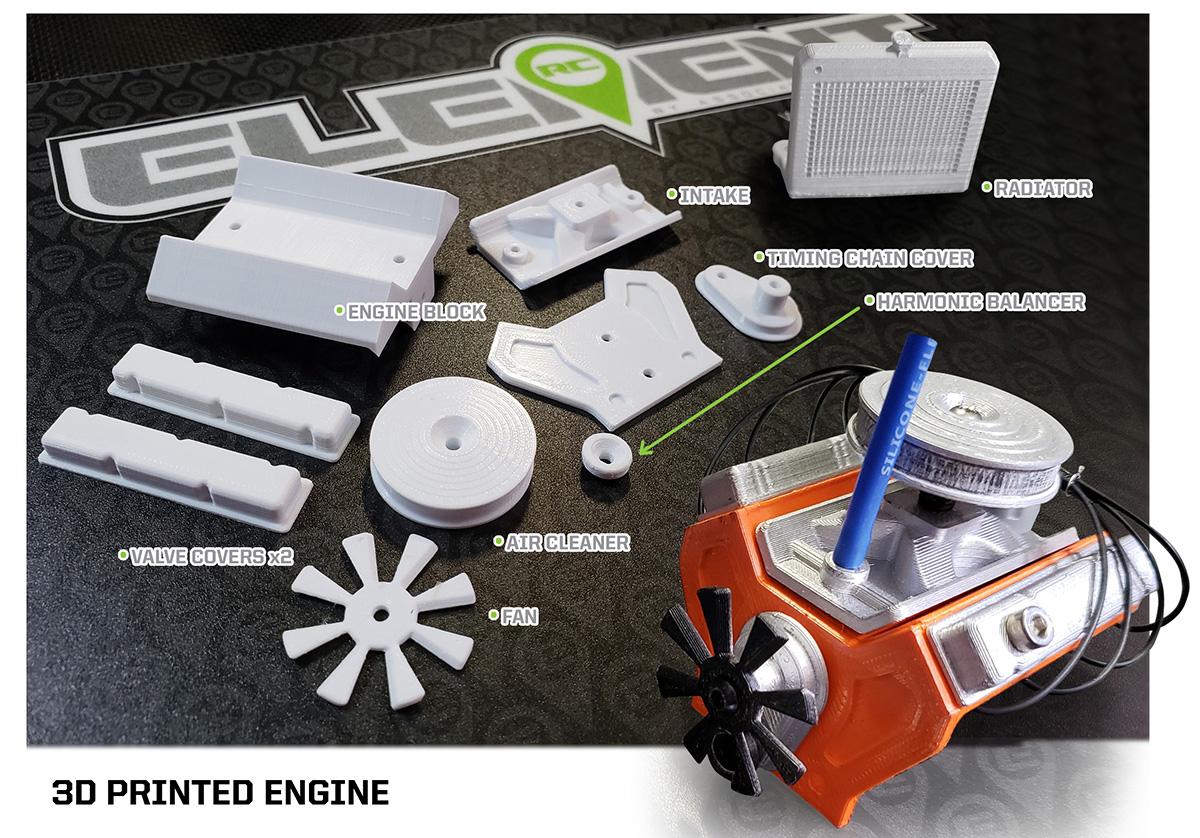 Detail your car or truck with this 8-piece engine set. Print the parts out from your 3D printer with the FREE downloadable print files, or purchase the parts from our Shapeways 3D print shop. Radiator sold separately.
3D printed engine is shown painted, assembled, and with these optional items: wire plugs, radiator hose, valve cover breather bolt, and assembly hardware.
Features
Designed to be modular so that it can be customized.
Engine is symmetric with both left and right halves of the motor.
Servo winch can be used with no modification.
The engine cover is designed to work with solid axle trucks.
Components are designed to be lightweight so that it does not negatively affect the chassis CG.
3D Engine Parts
Engine Block
Valve Covers
Intake
Air Cleaner
Timing Chain Cover
Fan
Harmonic Balancer
3D Engine Radiator
FREE! Download and print your own. Includes all the parts listed above.
#WeAreAE
---