New! CR12 Tioga Trail Truck RTR, white and blue
Thursday, Oct 8, 2020 at 12:00am CDT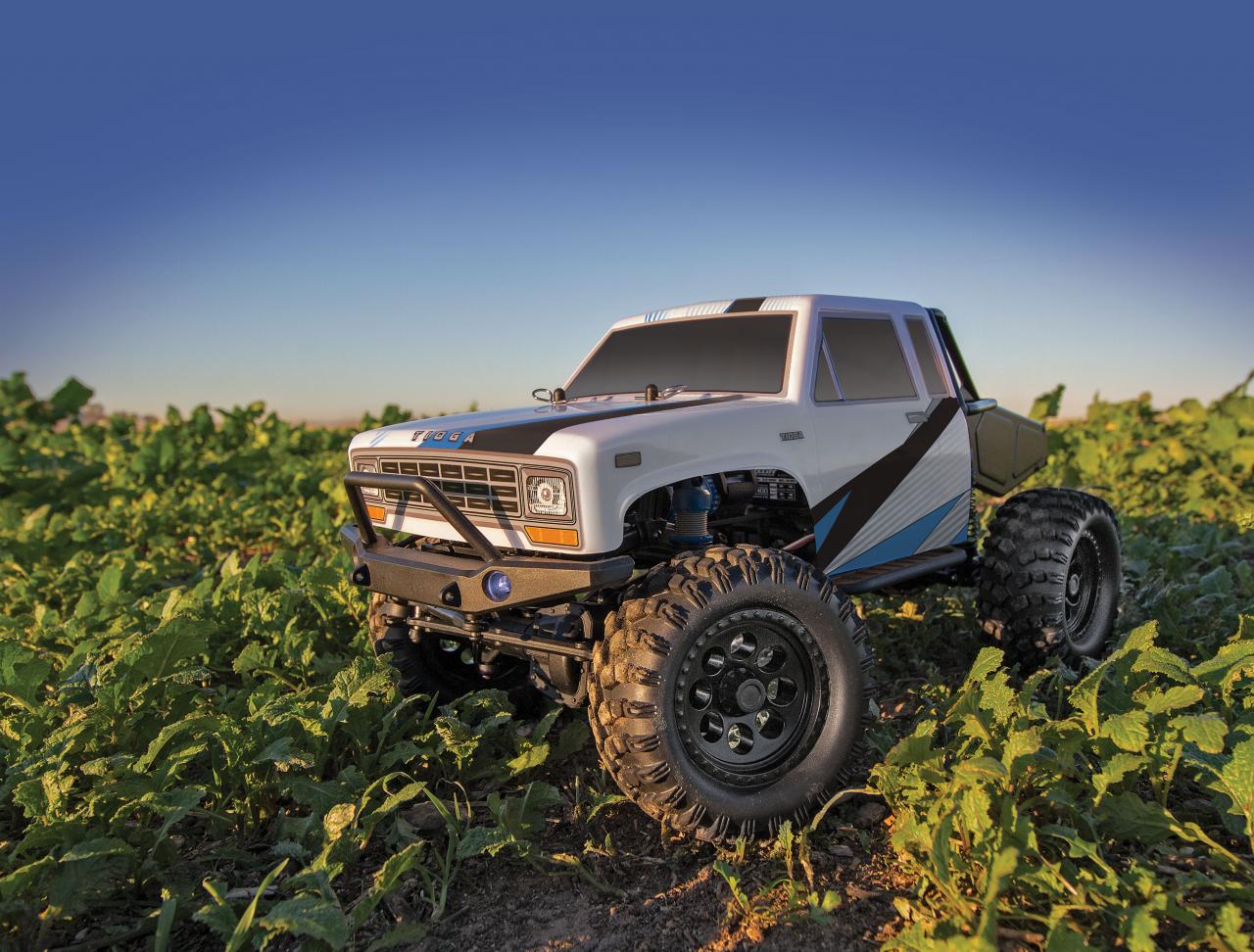 The CR12 Tioga Trail Truck may be small in size, but it's packed full of features. This 4x4 rig comes Ready-To-Run with Reedy Power electronics. No need to prep or build your rig; just charge it and you're ready to hit the trails!
Designed not only for scale looks with realistic wheels, tires and body, the CR12 is built for performance as well. The steel ladder frame chassis provides the perfect backbone for this rugged rig. The 4-link suspension, threaded shocks, and soft rubber tires give the grip and performance needed to climb over the roughest terrain. Transferring power to the rocks is a compact 3-gear transmission, plastic low-friction slider-type drive shafts, front steel CVA axles, and metal-shield ball bearings.
CR12 Electronics
2.4GHz XP transmitter and receiver
Water-resistant Reedy Power speed control with high-current T-plug connector
850mAh Li-Ion 7.4V 2-cell battery and USB charger
Reedy brushed 380 motor
Chassis-mounted steering (CMS) servo
Other CR12 Features
Molded rear cage with hinged body mount
Off road style front bumper with 2-piece LED
Metal front CVA and rear solid axle shafts with 12mm hex adapters
Black anodized aluminum battery/radio tray with hook-and-loop hold down strap
Black scale 1.9 wheels with soft compound off road tires
Metal 4-link front and rear suspension
Fully adjustable, threaded, fluid-filled shocks
13.98:1 ratio 3-gear transmission with integrated motor mount
Plastic low-friction slider-type drive shafts
16-piece metal shield ball bearing set
#40006
CR12 Tioga Trail Truck RTR, white and blue
UPC: 784695400061
Available November 2020
Learn More Please click for full vehicle details, including complete feature list, specs, and more photos.
#WeAreAE
---