New! Factory Team Charger and Radio Utility Bags
Tuesday, Feb 23, 2021 at 12:00am CST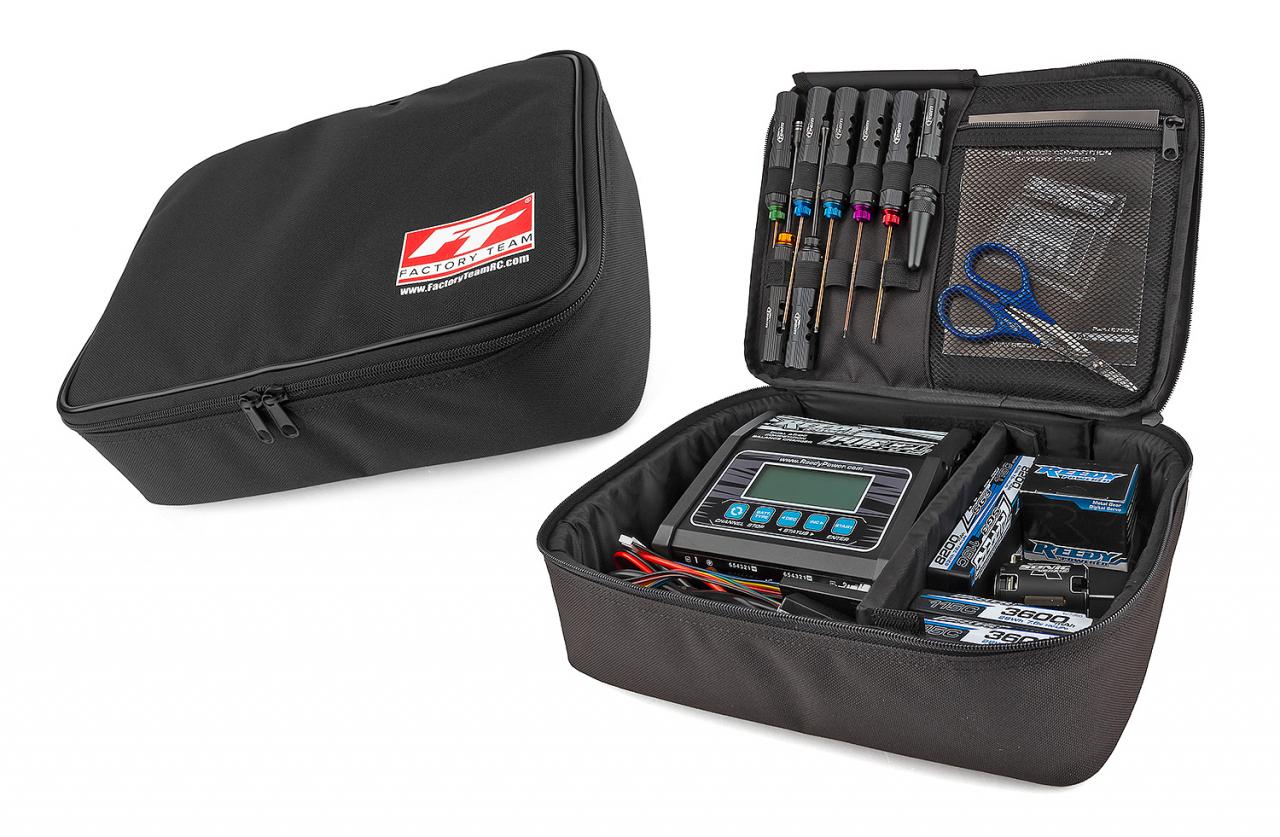 (Pictured: #97009 FT Charger Bag, 300x200x90mm*.)
The Factory Team Charger Bag includes enough room for most chargers with ample space for charge leads and power cords. Useful pockets and enclosures hold a variety of items including tools and small parts. A moveable divider allows for a variety of internal configurations. This bag is also suitable for small-scale vehicles and other RC gear.
Our Factory Team Radio Bag is roomy enough for your radio and radio accessories such as batteries and chargers. It includes a moveable divider to customize the bag for a tight fit for a variety of radios. A detachable adjustable shoulder strap is included.
Cases are zippered, black sturdy fabric, with red Factory Team logo on the opening flaps.
Bags have sturdy carrying handles.
Factory Team Charger Bag is 11.8 x 7.9 x 3.5".
Factory Team Radio Bag is 11.0 x 7.9 x 5.5".
#97009
FT Charger Bag, 300x200x90mm
UPC: 784695970090
Available now
#97010
FT Radio Bag, 280x200x140mm
UPC: 784695970106
Available now
*Equipment shown in bags are not included. For illustrative purposes only.
#WeAreAE
---