Updated! #6993 V20 Associated Reference Library CD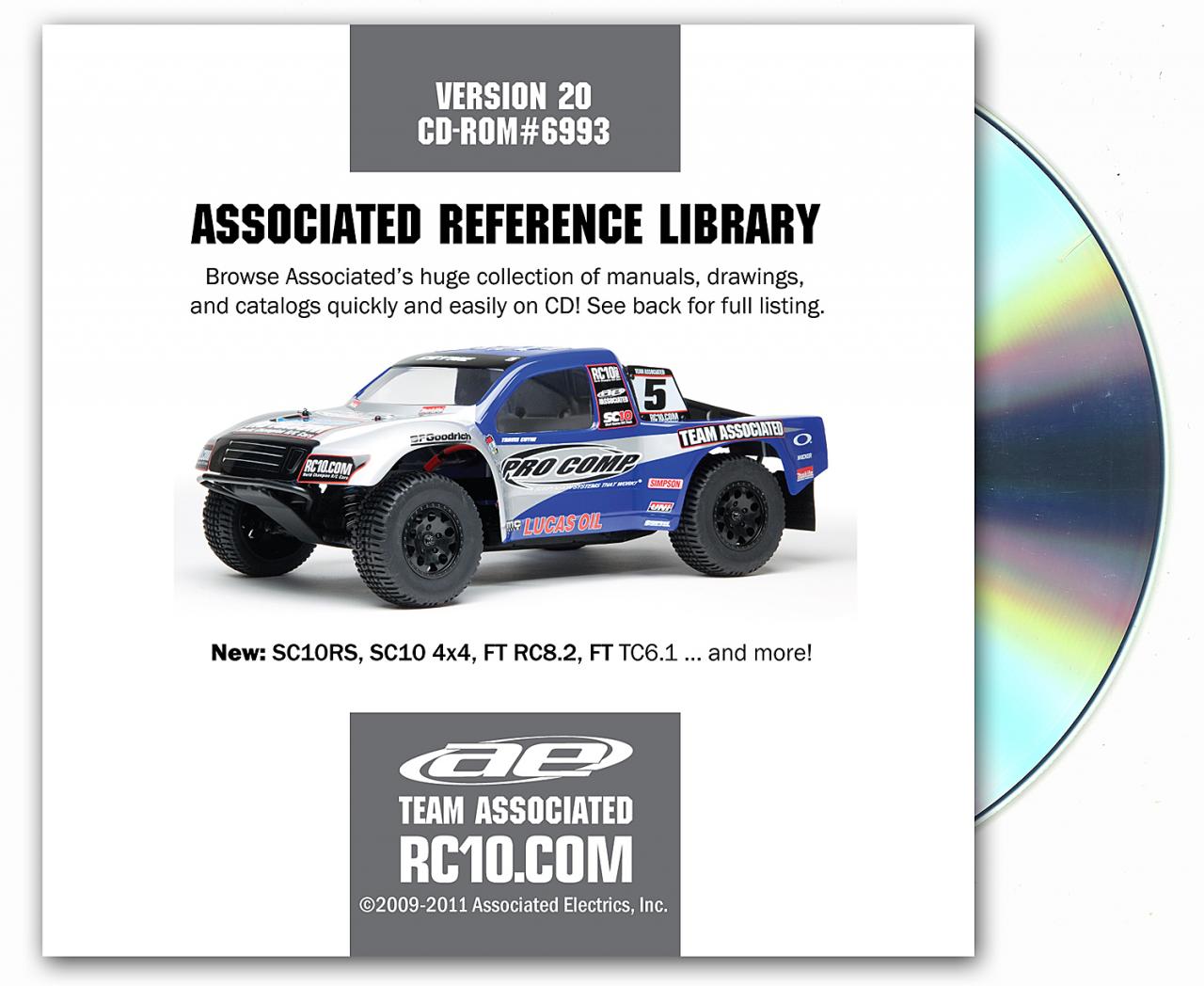 Documents for five more vehicles added!
Associated has made it easy for anyone to browse Associated's huge collection of manuals and catalogs quickly and conveniently. Added to this brand new version of the Reference Library are documents for the SC10 RS RTR, SC10 4x4 Kit, SC10 4x4 RTR, RC8.2 FT Kit, and TC6.1 FT Kit - 32 vehicle documents in all!
Use the Associated Reference Library CD:
For quicker access when Internet connection to our manuals is inadequate.
Match customer's kit parts request to the correct catalog information by its catalog drawing or part number.
Improve customer support with assembly questions over the phone through the instruction manuals on CD.
Get a copy of an old vehicle manual that Associated no longer sells in paper form.
#6993
Associated Reference Library CD V16-20
$11.95
UPC: 784695 069930
Available now
The following discs contain kit documents not in disc above. Click on part numbers to get full contents:
#6992
Associated Reference Library CD V8-15
$11.95
UPC: 84695 7069923
Available now
#6981
Associated Reference Library CD V1-7
$11.95
UPC: 784695 069817
Available now
---