NEW! Reedy 2012 T-shirt!
Monday, Feb 20, 2012 at 12:00am CST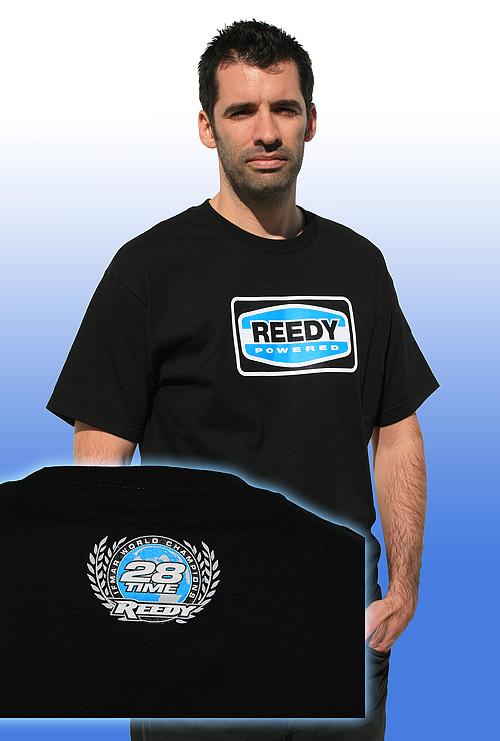 Reedy is proud to announce this 100% cotton "Reedy Powered" T-shirt for 2012.
The bold logo on black shirt will make a great backdrop to your vehicle as you hold it up while standing on the winning podium!
Available Now.
SP37S
Reedy 2012 T-shirt, Small, black
$29.99
UPC: 784695 99154
SP37M
Reedy 2012 T-shirt, Medium, black
$29.99
UPC: 784695 99908
SP37L
Reedy 2012 T-shirt, Large, black
$29.99
UPC: 784695 99907
SP37XL Reedy 2012 T-shirt, X-Large, black
$29.99
UPC: 784695 99906
SP37XXL Reedy 2012 T-shirt, XX-Large, black
$29.99
UPC: 784695 99852
SP37XXXLReedy 2012 T-shirt, XXX-Large, black
$29.99
UPC: 784695 99153
---