Team Associated/Reedy On Top To Start JConcepts Indoor National Series!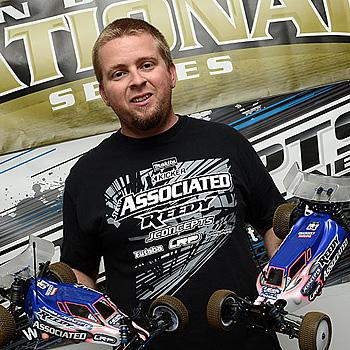 With indoor racing in full swing around the country, so too begins the Team Associated-supported JConcepts Indoor National series. With 2WD and 4WD defending champion Steven Hartson set to compete at each event, and more top pros joining the series each round, the competition for the series title will be more fierce than ever.
First up is the Winter Indoor Nationals at Smac Trac in St. Charles, MO. The tight 85 x 45' track features hard-packed clay with undulations and bumps on almost every section of the track. Smooth driving and corner speed are rewarded and it was Team Associated/Reedy/LRP driver Ryan Maifield who reaped those rewards. With a dominating performance in qualifying where he set the fastest time in three of the four rounds for both 2WD and 4WD Modified, Maifield was on point during his first trip to Smac Trac, driving his newly released Factory Team B4.2 and B44.2 vehicles. Also taking a TQ for Team Associated/Reedy was young Jason Hills with his RC8.2e in 1:8 eBuggy.
In the first legs of the triple A Mains, these two TQs made good on their #1 starting position and took the wins. There were some challengers, but smooth driving and limited mistakes allowed Maifield and Hills to cruise to the victory. The story was very similar in the second round of A Mains where Maifield and Hills were able to wrap up the titles in 2WD Modified, 4WD Modified, and 1:8 eBuggy for Team Associated.
Debuting the new Reedy Sonic Mach 2 in all of his vehicles, Maifield was more than pleased with the power delivery of the 7.5 in his 4WD and 8.5 in his buggy with the latest off-road software (v3.3) for his LRP Flow speed controls.
Thanks goes out to JConcepts for putting together the event and series that features a group of diehard indoor racers from around the country and with the series only growing, look to see more pros and locals out in full force for round 2 at Mike's Hobby Shop in Carrollton, TX later in April.
Setups Used:
---