Jefferies Wins BRCA Winter National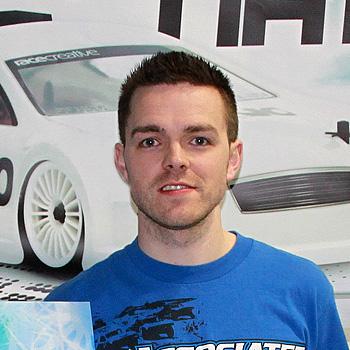 The BRCA Winter National is still a relatively new event on the UK national calendar but in a short period of time has grown to be one of the most anticipated events of the year. After finishing in the runner-up position the previous two years, Reedy/AE/LRP team driver Olly Jefferies broke through this year by winning the Race of Champions with a perfect score.
In qualifying, Olly's young and up-and-coming team mate Zak Smith was the driver to beat with his Reedy-powered TC6.1 WC. Unlike other events where qualifying seeds drivers into main events, the top thirty two drivers from the one hundred strong field went forward to the Race of Champions, which was comprised of eight rounds of head-to-head racing with four races per round. Drivers received points based on their finish in each race and the races were randomized for each round so that each driver had the opportunity to race as many other racers as possible from different positions on the grid.
Once the head-to-head races got underway, Olly and his Reedy/LRP-powered TC6.1 WC started putting the pressure on the other competitors with a series of strong finishes. At the start of day two he was definitely in control and clinched the title in the seventh race with his sixth win.
Congratulations to Olly, the participants, and organizers for creating a memorable event.
Products used:
ASC601 Reedy 6500mAh 65C 7.4V LiPo
ASC942 Reedy Sonic 540 10.5
ASC30107 TC6.1 Factory Team Kit
LRP80970 LRP Flow Works Team ESC
---