Hara and Sonic 540 Mach 2 Win 2013 TITC!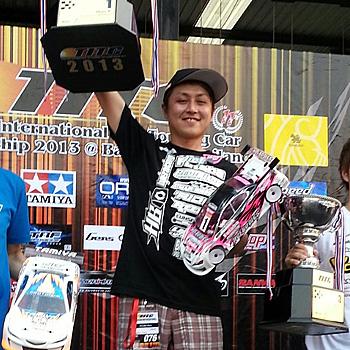 Atsushi Hara continues to be one of the fastest RC racers on the planet. At the 2013 TITC at the R/C Addict Circuit in Bangkok, Thailand, Hara put on an impressive driving display at one of the world's most challenging circuits.
Equipped with a new Sonic 540 Mach 2, Hara conquered the track, the high heat, and humidity, as well as a field of world-class competitors to top the time sheets in qualifying. After a bad start in A1, Hara came back with a vengeance to win A2 and A3 in convincing fashion and take the overall title.
Congratulations to Atsushi and all the competitors, with special thanks to the organizers for hosting this incredible event.
Products used:
#244 Reedy Sonic 540 Mach 2 4.5
---