Team Associated/Reedy Victorious at Top Notch Series Round #6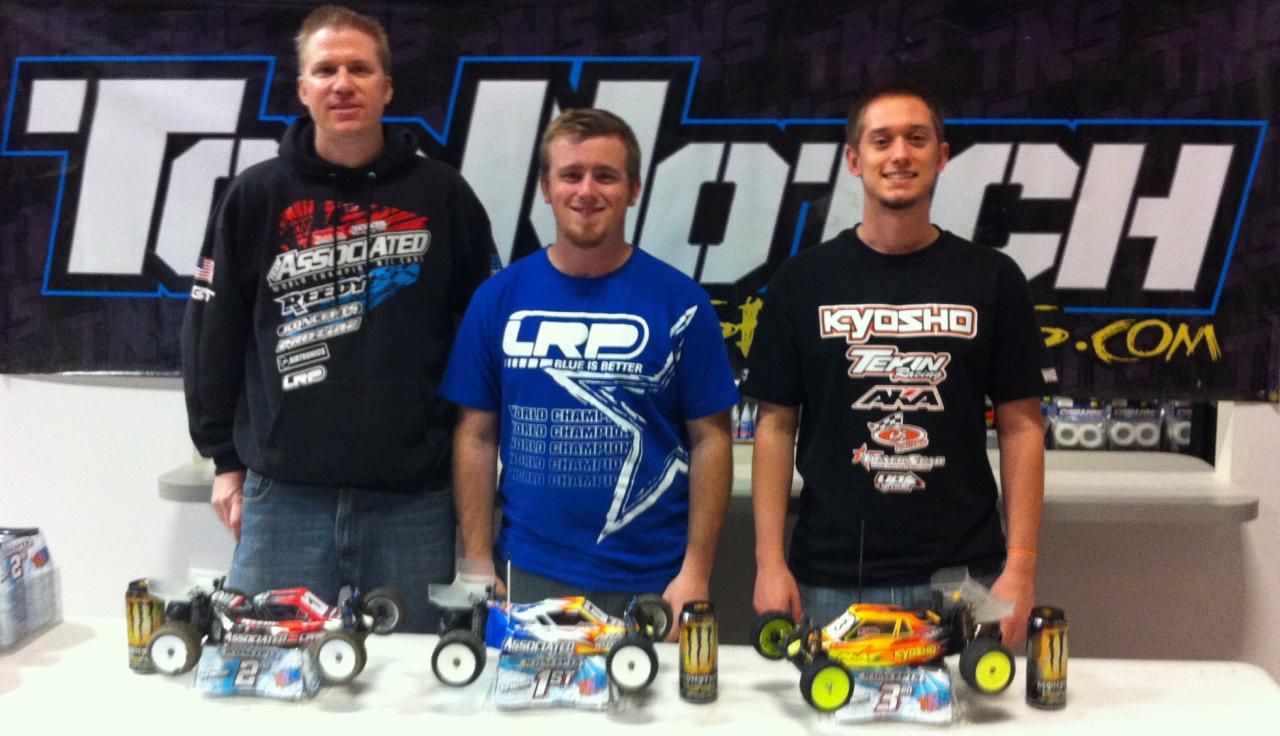 In just its first year, the Top Notch Series (TNS) is going strong. With close to 200 entries for the sixth round at Redlands RC Raceway, racers were greeted by the friendly staff and a flowing and fun layout. Reminiscent of former SoCal tracks, the Redlands RC Raceway track is a bit smaller than others, but has great dirt and makes use of every square inch of the facility, including a 15' wall ride.
Team Associated was on hand to support their customers, the series, and to compete for the round titles. Team Manager Brent Thielke made his first trip out to the facility and had this to say: "I race all over the nation and really enjoy the variety that comes with that. With Redland RC Raceway and the other great SoCal tracks, a racer can get a well-rounded experience of sizes, layouts and surfaces to better adapt when competing at a new facility. The owners of Redlands RC Raceway have done a great job of maximizing their area to create a friendly and exciting race experience."
Now on to racing! In the 2WD Modified class it was Brent Thielke who took the TQ with his Factory Team B4.2, with its Reedy Sonic Mach 2 8.5 and LRP Flow speed control. As the tone went off, teammate Chris Jarosz climbed the ranks and reeled in Thielke. The two raced hard for the win, with Jarosz' LRP X20 8.5 and Flow-equipped B4.2 coming out on top by just a few tenths of a second. In the Truck Modified class, Thielke jumped out to the lead and was quickly joined by teammate Nick Wautlet, who kept him honest throughout the 5-minute main event. In the end, Thielke led a 1-2-3 podium sweep with his Factory Team T4.2 with his Reedy Sonic Mach 2 7.5 turn motor and LRP Flow speed control.
Special thanks goes out to the Redlands RC Raceway crew and the TNS group for putting together a great round and series. With the popularity of electric off-road racing continuing to grow, racing in Southern California is sure to prosper.
Chris Jarosz' setup sheet:
RC10B4.2 Chris Jarosz
Products mentioned:
#9041 Factory Team RC10B4.2
#7025 Factory Team RC10B4.2
#236 Reedy Sonic 540 Mach 2 8.5 Modified
#238 Reedy Sonic 540 Mach 2 7.5 Modified
---