The Team wins at The Northwest Short Course Nationals!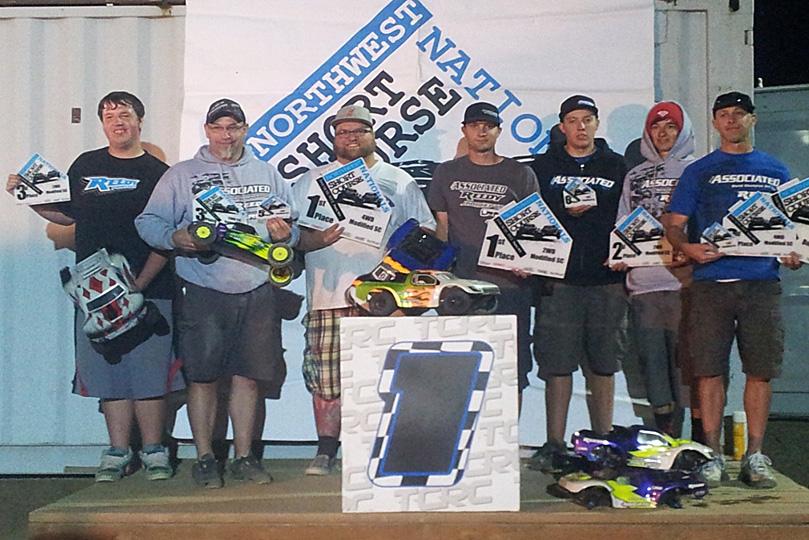 Team Associated made a clean sweep at the 2013 4th annual Northwest Short Course Showdown at Northwest Raceway at Pasco, WA.
Team Drivers Justin Wilde, racing an Associated SC10.2, Mike Hudson, running the Associated SC10 4x4, and Chris Bridgewater, running the new SC10B, won their classes. In the 2WD and 4x4 classes it came down to the third main for Wilde and Hudson to be victorious.
Group shot photo:
L to R:
Troy Fanciullo 3rd 2WD SC
Jack Leighan
Mike Hudson 1st 4WD Modified SC and 7th 2WD SC
Justin Wilde 1st 2WD SC
Nick Buechler 6th 2WD SC
Chris Nealeigh 2nd 2WD SC
John Walentia 2nd 4WD Modified SC and 4th 2WD SC.
Missing from photo: Chris Bridgewater 1st Modified SCB and 5th 2 WD SC
---