Maifield DOMINATES Summer Indoor Nationals!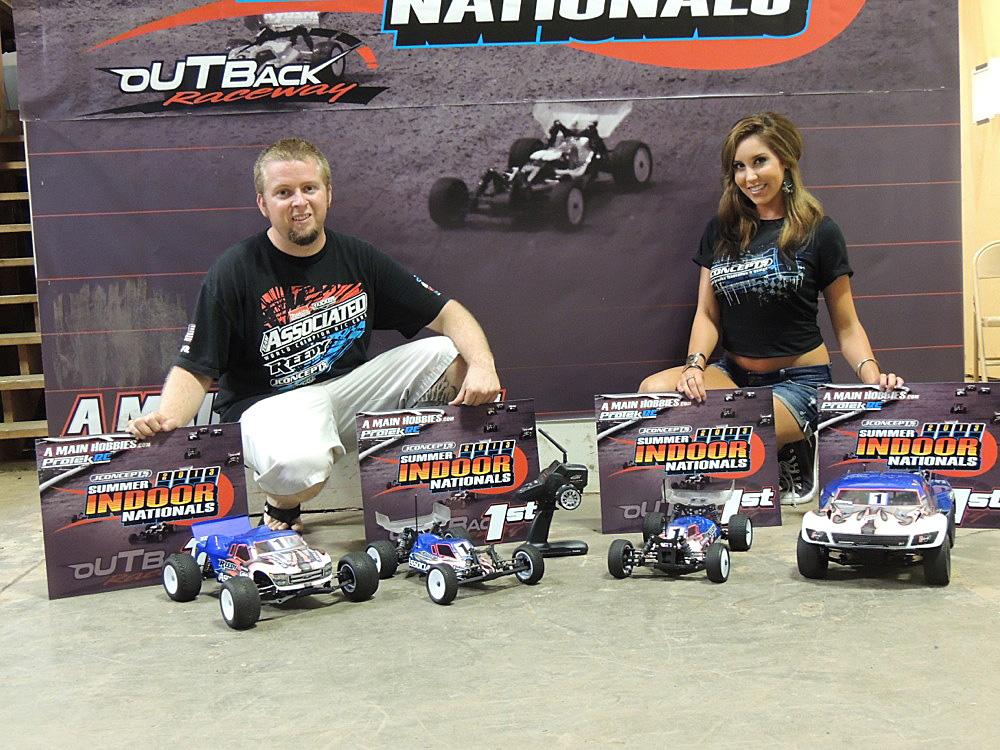 The JConcepts Indoor National Series visited Outback Raceway in Chico, California for the third round of the championship. Current point leader Ryan Maifield looked to extend his lead against teammate and defending series champion Steven Hartson and strong competition from the likes of Cody Turner and Philip Atondo.
It is hard enough to remain focused racing one or two classes, but Maifield decided that with the summer racing season in full swing, he would benefit most by racing as many classes as possible - which in this case meant four! The time required to maintain four vehicles did not faze Ryan as he qualified on the pole position in all four of the classes that he entered.
Single A Mains would determine the winners, meticulous preparation and skillful driving were crucial. Like in qualifying, the competition was no match for Ryan, and he delivered four wins driving his Reedy-powered Team Associated buggies and trucks.
Congratulations to Ryan for his impressive wins and to Ruben Benitez, the Outback Raceway crew, and the entire A-Main Hobbies facility on a well-organized and spectacular event.

Products used:
2WD Modified Buggy
#236 Reedy Sonic 540 Mach 2 8.5T
#736 Reedy Wolfpack 5000mAh 25C LiPo
#9041 Factory Team RC10B4.2
2WD Modified Truck
#238 Reedy Sonic 540 Mach 2 7.5T
#309 Reedy 7000mAh 65C 7.4V LiPo
#7025 Factory Team RC10T4.2
2WD Modified Short Course
#239 Reedy Sonic 540 Mach 2 7.0T
#309 Reedy 7000mAh 65C 7.4V LiPo
#7038 SC10.2 Factory Team
4WD Modified Buggy
#238 Reedy Sonic 540 Mach 2 7.5T
#310 Reedy 5700mAh 65C 7.4V SP LiPo
#9062 Factory Team B44.2
---