Jako Zsolt Wins 2013 Romanian Short Course Nationals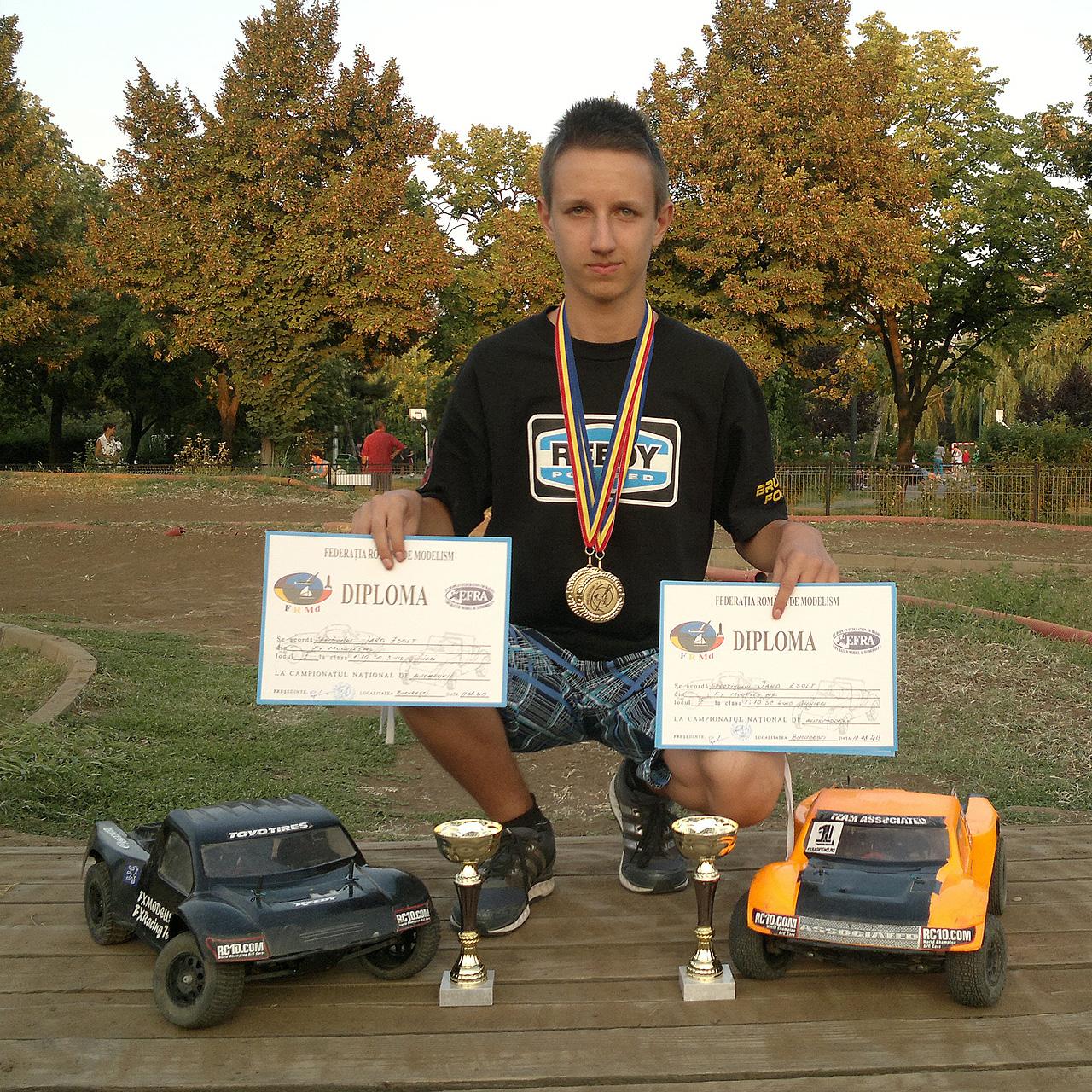 The top Romanian drivers visited the Tineretului park complex in Bucharest to battle for the 2013 Short Course national championship. The biggest and most demanding outdoor track in Romania combined with 40C (104F) temperatures put the drivers and their equipment to the ultimate test.
Team Associated/FX Modells driver Jako Zsolt is only 15 years old but is already one of the top Romanian drivers in almost every off-road class. He proved this once again by taking the win in both the 2WD and 4WD classes with his Reedy-powered SC10 Factory Team and SC10 4x4 Factory Team trucks.
In addition to excellent driving, a lot of credit is due to his mechanic and father Jako Ervin and team manager Fridrik Lucian as well as two easy-to-setup trucks and powerful Reedy motors and batteries.
Congratulations!
Products used:
2WD Short Course
#310 Reedy 5700mAh 65C 7.4V SP LiPo
#238 Reedy Sonic 540 Mach 2 7.5T Motor
#7038 SC10.2 Factory Team
4WD Short Course
#310 Reedy 5700mAh 65C 7.4V SP LiPo
#90010 SC10 4x4 Factory Team Kit
---