Juho Levanen Signs Contract Extension
Thursday, Dec 12, 2013 at 12:00am CST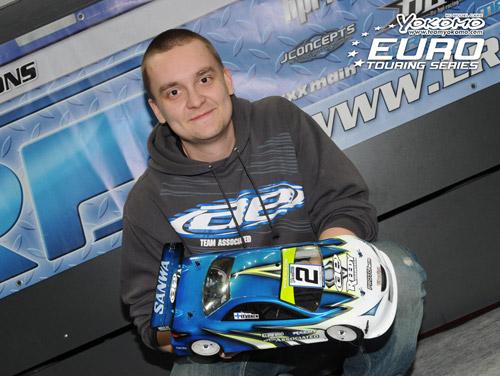 Team Associated and Reedy are proud to announce that Juho Levanen has signed a contract extension which will see him continue with the brands that he has been with since 2001. Juho will race Team Associated's 12R5.2 and all-new TC6.2 touring car with Reedy Sonic 540 Mach 2 motors, Reedy Competition LiPo batteries, and the all-new Reedy ESC.

In addition to his on-road racing duties, Juho will contest the remaining three rounds of the 2013-14 European Off-Road Series. His hard-charging driving style and familiarity with high-grip racing surfaces will surely mean a successful transition to this highly competitive discipline.

According to Reedy department manager Rick Hohwart, "Juho is a tremendous asset to the team as he is a driver that can extract every bit of performance from his equipment and never gives less than 100% effort."

Team Associated team manager Brent Thielke added, "Juho has been a part of Team Associated for over a decade and we are pleased to continue our relationship with the 2x European Champion and look forward to more success in the years to come."

Juho's next event will be round two of the 2013-14 European Off-Road Series in Berlin, Germany in January followed by round two of the 2013-14 Euro Touring Series in Muelheim-Kaerlich, Germany in February.