Billy Easton Wins 2WD Mod Buggy with his RC10B3!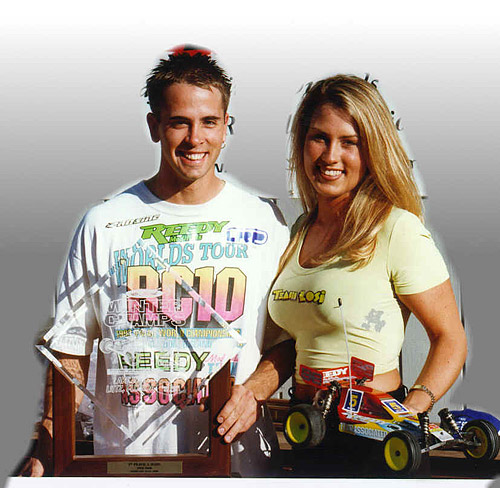 The Annual Florida Winter Champs race is always one of the biggest events of the year, with well over 400 entries again. And this year there were racers from Europe, Japan and South America joining the fun. The weather cooperated the whole week and everyone had a great time. The Florida Club got a little bolder with the track layout this time, including some larger jumps, triples, and a table top jump, and everyone seemed to be enjoying themselves.

Billy Easton won the tough 2WD Class with his Reedy-powered RC10B3 using an LRP ESC and Pro-Line tires, as did the other drivers on Team Associated. Billy had to do it the hard way because he had problems with over-eager beginners in his qualifying heat, and only qualified in 8th place. But once he got up with the big boys he moved steadily towards the front, winning one of the mains, and taking a second place in another one.

Mark Pavidis finished a close second to Billy in some really close racing, with Lloyd Dassonville following in 4th place.

Billy Easton took another 3rd place trophy in the Modified Truck class, with Jimmy Jacobson right behind in 4th place. Scott Hughes really had the fastest truck and took over the lead and pulled out a big lead, but a little too much over-enthusiastic driving cost him the win, and he had to settle for 5th, with Greg Hodapp taking 7th. All drivers used LRP ESCs and Pro-Line tires on their RC10T3's.

Josh Knight ran away with the Stock Truck Class with his RC10T3 in one of the toughest races of the day.

Jared Scott took Top Qualifier honors in the very competitive 2WD Stock Class with his RC10B3.
---