Team Associated's Ryan Cavalieri Wins Third Reedy Race Invitational Championship!
Tuesday, Jan 28, 2014 at 12:00am CST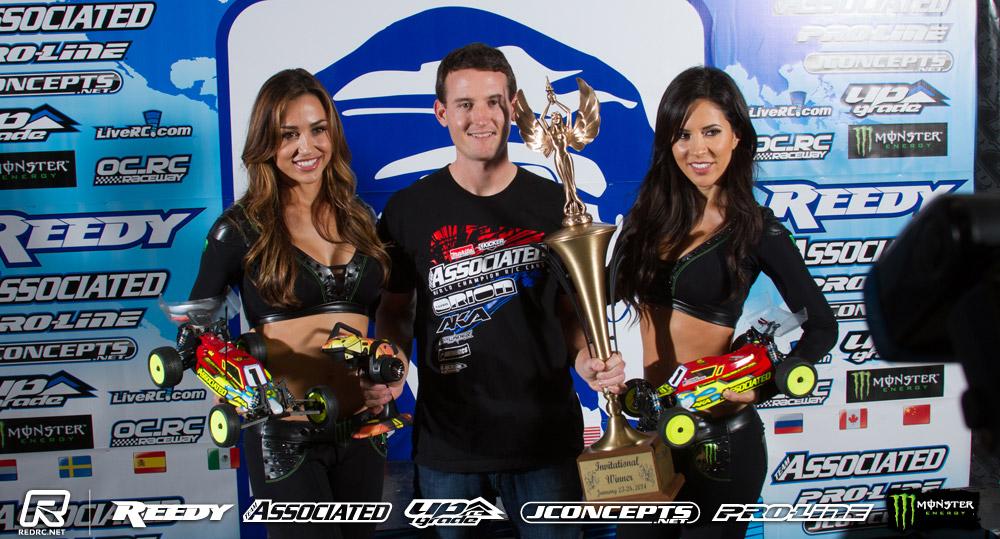 The 2014 Reedy International Off-Road Race of Champions took place at its new host, OCRC Raceway in Huntington Beach, CA. The 11th facility to host the event in its 20th running, the event brings together 30 of the top drivers in the world plus 200 open class entries all vying for the coveted Reedy Race titles. In this year's event, Team Associated's Ryan Cavalieri claimed his third Invitational class championship, making him the most decorated champion of the event. The "Ryan and Ryan Show" put on a great display of driving and sportsmanship on their way to finishing 1st and 2nd overall, the show climaxing when Cav beat out his teammate, Ryan Maifield, by just one point.

In the open classes, Team Associated/Reedy drivers Brent Thielke and Spencer Rivkin took the top qualifying honors, with Rivkin taking the win in 4WD Open while Thielke finished 2nd overall in 2WDd Open.

Congratulations to all the champions and participants, and "thank you" to OCRC Raceway for hosting the best Reedy Race to date.
---
Videos
---