Fifteen TC3s in the U.S. Indoor Championships A Main!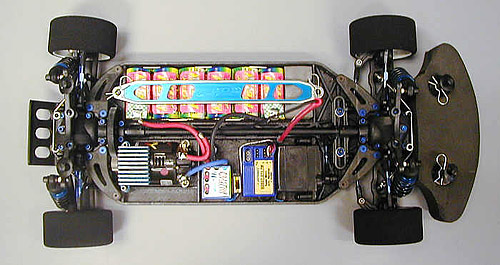 Team Associated had a tremendous weekend of carpet racing at the twenty-first running of the prestigious Cleveland Indoor Champs in Cleveland, Ohio.

In Modified and Stock Touring car A Mains, fifteen of the twenty cars were TC3s!

Billy Easton showed the way in Touring Modified with a decisive victory over a very competitive field and in the Stock division, while the Reedy motor man himself, Sean Cochran, led the field to a TQ position after all the qualifying smoke cleared!

When Sean wasn't busy beating the rest of the field on the track, he must have been twisting up some huge horsepower, for 50% of the A Main ran Reedy Millennium motors! In fact, Billy used an eight double to power him to the all-important victory!

Billy couldn't have made it to the finish line first without the World Champion Reedy Zappers. His teammates Mike Dumas, Walter Henderson, Mike Lufaso, and Jacob Pritchard knew the only way they would ever stand a chance of winning this tough race was by running Reedy Zappers!

A huge thanks goes out to all of our Teammates and the generous customers that "chose" to run Associated cars powered by Reedy motors and batteries!
---