Hofer Dominates KIM Masters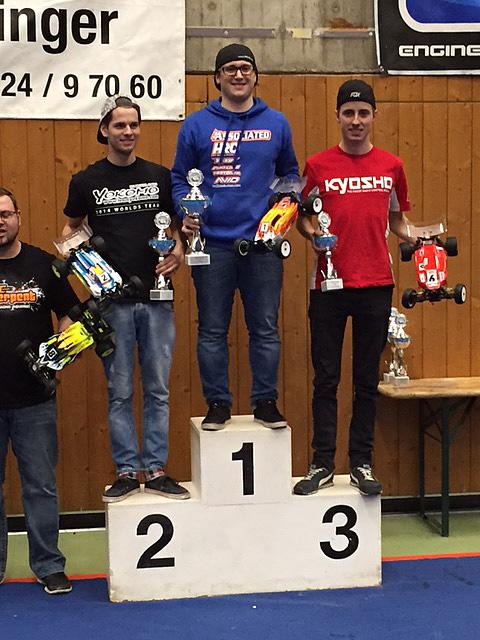 Team Associated/Reedy factory driver Patrick Hofer dominated both the 2WD and 4WD Modified Buggy classes at the 2015 Koenger Indoor Masters at Koengen, Germany! A field of 150 racers made the event highly competitive while the large carpet track surface challenged each driver every lap.

Patrick was the fastest in each of the five qualifying rounds in the 2WD class en route to the main event win with his Reedy-powered B5M. While not as dominant in 4WD, Patrick still took a convincing win with his Reedy-powered B44.3 for his second title of the weekend.
---