Schoettler, Rivkin and Walentia Win In Pacific Northwest at the JConcepts Spring Indoor Nationals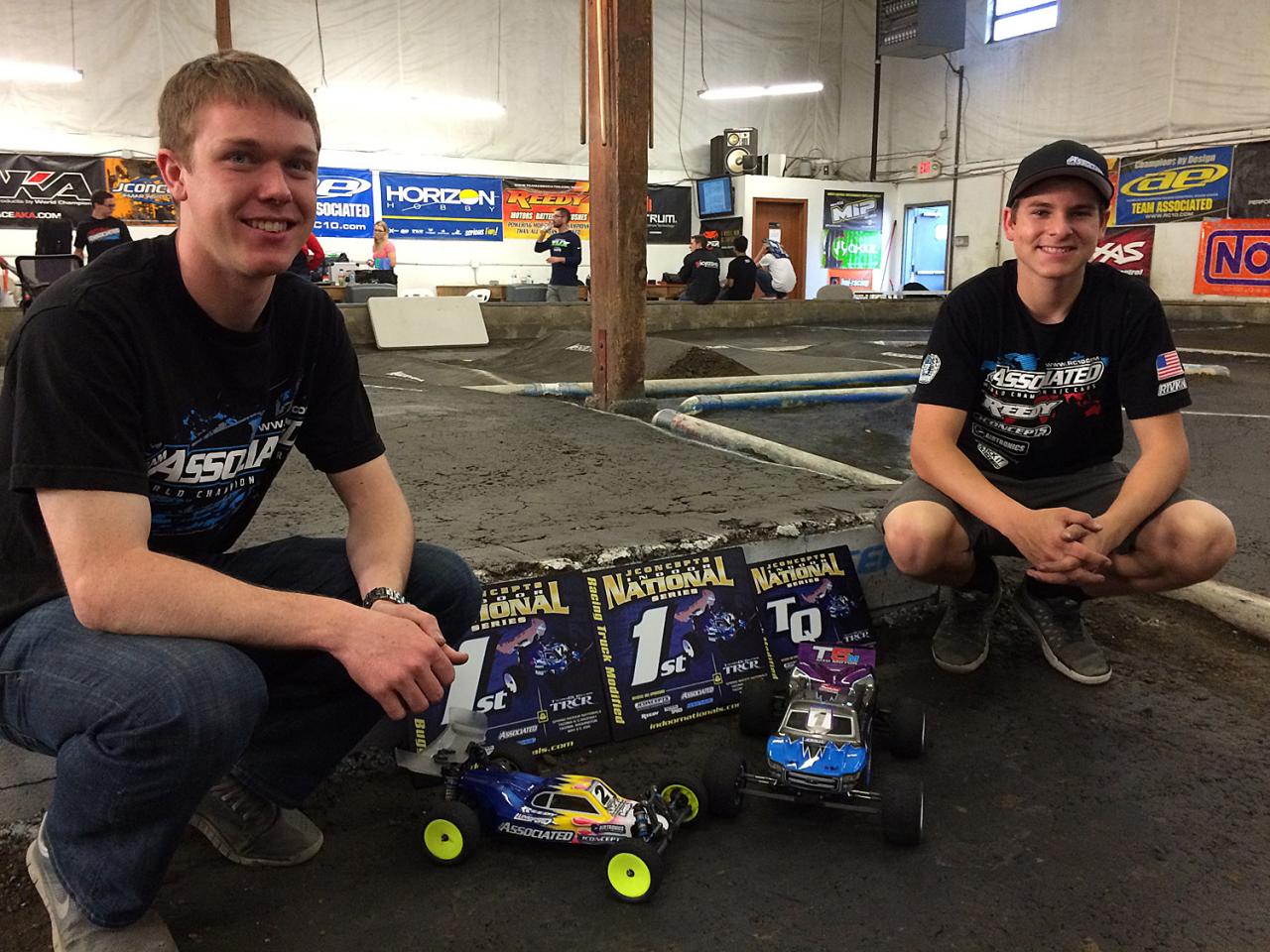 What an amazing weekend full of action-packed racing at the 2015 JConcepts Spring INS in Tacoma, Washington. Home of NW legend, Scott Brown, the owner of one of the finest indoor clay offroad tracks in the region hosted the JConcepts Spring INS for the second year in a row. Qualifying all the way through the mains showcased some of the fiercest battles that eyes could witness with Stock Buggy seeing mains all the way to the G Main and Mod Buggy to the D. With an entry count near 240, the JConcepts tour would be the biggest race the NW would get to see.

The layout was spectacular. This fun and flowing design was among the best I've seen at TRCR that made for close, competitive racing. The difficulty level was medium and there was realistically only one line around that track, which really made it hard for passing. This was the type of layout that tested your patience, and those who pushed too hard would rattle themselves into a mistake. Qualifying was key. Also, other key areas were in the jump sections that required precision landings in the distance and in positioning. Land a bit wide or come up short and you'd lose time and literally watch your competitors creep up on your bumper. Another crucial spot that was arguably the most difficult to get right was the first turn after the sweeper. Hard on the brakes and delicate car control was required to not have the car break free as you set up for the tricky, fast chicane.

Scott and his TRCR track crew did a marvelous job getting the track ready for this big event as racers were able to battle on a track that was smooth, challenging, yet fun and rewarding. Terrific job, guys!

The racing was intense all weekend long with Team Associated/Reedy drivers taking home a majority of the top titles, including 2WD Modified Buggy with Michael Schoettler, 2WD Modified Truck with Spencer Rivkin, and 2WD Modified Short Course with John Walentia. Congratulations, team!
---