Team Associated takes 2WD and 4WD at the Pro-Line Indoor Championships Race
Tuesday, Sep 22, 2015 at 12:00am CDT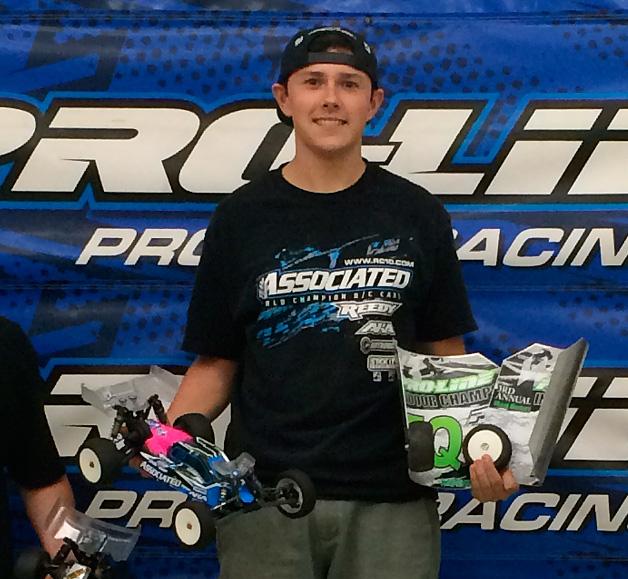 This past weekend was the Pro-Line Indoor Championships race at Warehouse3. Friday started out as all-day practice, with everyone trying to find the hot setup.
On Saturday the track opened for three rounds of qualifying with rocket round times. About halfway through the 18-heat program was Mod 4WD Buggy. Team Associated/Reedy driver Tommy Hinz set the TQ time to beat by over 15 seconds.
Up next was 2WD. Hinz again had the TQ run by 4 seconds over teammate Ashe Deering. In the second round, Hinz TQd 4WD.
However, 2WD racing got a bit closer. Deering was in the first heat and had a good run going the extra lap. Hinz followed him to go the extra lap and take TQ back over by half a second. The third round's TQ times held.
Sunday was the triple A Mains. Hinz won A1 and A2, wrapping up the win for both 2WD and 4WD classes.
Products used
#263 Reedy Sonic 540-M3 Motor 6.0 Modified
#260 Reedy Sonic 540-M3 Motor 7.5 Modified
#27000 Blackbox 410R 1S-2S Competition ESC
#602 Reedy LiPo 4100mAh 65C 7.4V Shorty Comp. Battery

Thanks to Tommy Hinz for this report.
Team Associated - Champions by Design
---