Team Associated and Reedy Dominate Victorian Drivers Series Down Under
Monday, Dec 21, 2015 at 12:00am CST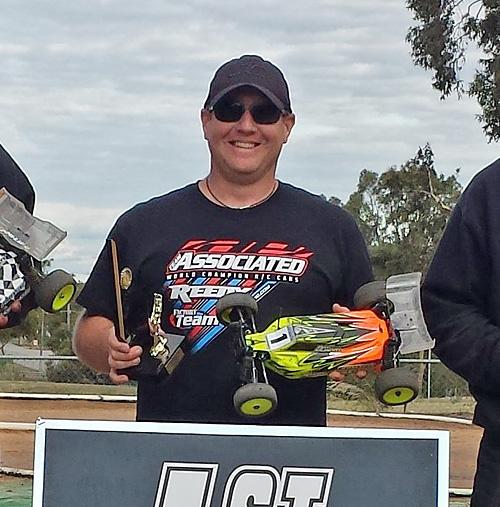 The Victorian Drivers series is one of the biggest in Australia and 2015 was the biggest yet, with over 480 entries received for four rounds of 1:10 electric outdoor dirt racing in Victoria, South Eastern Australia. Running from April through November, the series finished with the Keilor Cup, with over 150 entries received for the one-day event. Team Associated was the dominant force with six out of the eight classes being won by Team Associated vehicles, and four of those with Reedy power!
In the premier 2WD Modified Buggy class, the series came down to the last race of the last round between Tea Associated/Reedy factory drivers Matt Griffin and Ray Munday. Griffin took the series title by one point from Ray, both driving RC10B5Ms with Reedy power. In fact, eight out of the top ten drivers in the series were running B5M buggies!
In 4WD Modified, Ray Munday took the series after three rounds, with young Team Associated teammate Cameron Zammit finishing second, both drivers using Reedy-powered B44.3 buggies.
Cameron also took out the SCT class with his Reedy-equipped RC10SC5M. The Stadium truck class saw a resurgence this year, and RC10T5Ms won every round, with John Watkins taking the series, and Andrew Selvaggi and Matt Griffin both winning rounds.
In the hotly contested 2WD 21.5T class, Steve "Beshy" Behsman took the win in dominant style with his B5M. In the 2WD 17.5T Junior class (under 16), it was nine-year-old Lachlan Munday who scored maximum points with his Minecraft-themed B5M buggy with Reedy power to win the series.
Thanks to all of the racers who attended the series and to the tracks who hosted the event.
Products used
#90000 RC10B5M Factory Lite
#9063 Factory Team B44.3
#70006 /cars_and_trucks/RC10SC5M/Team/
#70001 RC10T5M Team Kit
Thanks to Ray Munday for this report.
Team Associated - Champions by Design
---