Hebert Takes 13.5 Super Stock Win at the 'Birds!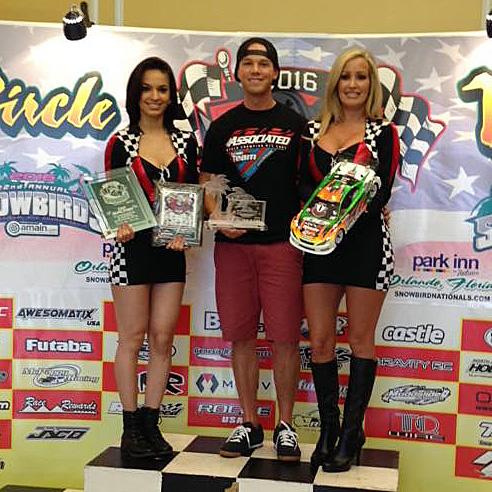 The Snowbird Nationals has established itself as the largest on-road event in the U.S. with over 600 entries spread across a variety of road racing and oval classes. Needless to say, the event is highly competitive and thanks to its Orlando location it features a relaxed atmosphere while providing a respite from cold winter temperatures gripping large swaths of the continent.
Reedy/Team Associated driver Keven Hebert was happy to be out of frigid Quebec City, and he showed it by putting his Reedy-powered TC7 on the pole position in the 13.5 Super Stock class in its debut outing. Highly competitive, the Super Stock class features top factory-sponsored drivers competing against regional hot shoes in what could be considered RC's version of an "all-star" game.
The highly anticipated main event saw Keven lead every lap for a wire-to-wire victory while setting the single fastest race lap in the process. Driving skill plays a huge factor in any race but when combined with excellent handling and a speed advantage, it makes the job a lot easier.
Congratulations to the participants and thanks to Mike Boylan and the Snowbirds crew for creating this winter tradition.
Products used
#30120 TC7 Factory Team
#270 Reedy Sonic 540-M3 SS 13.5 1S Spec
#273 Reedy 540-M3 Spec Rotor, 12.5 x 7.25 x 25.3mm
#321 Reedy LiPo 6000mAh 70C 7.4V Competition Battery
#27001 Reedy Blackbox 410R Competition ESC w/PROgrammer
Team Associated - Champions by Design
---