Hofer wins Swiss Nationals Round 5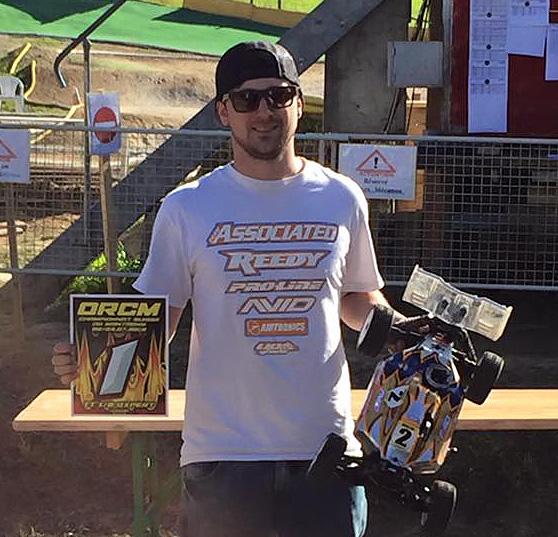 Last weekend, the fifth round of the Swiss Championship was held in Montagny, France. The folks at ORCM tried to prepare a top track as successfully as the one The Freiburg built earlier. Unfortunately, the rainy weather on Saturday ruined all of their hard work.
Though the track was extremely washed out by rain, Factory Driver Patrick Hofer was on point with his RC8B3. The sunshine of Sunday dried up the mud, revealing some huge stones. This made tuning the nitro RC8B3 buggy difficult, but it was the same for all cars.
Patrick nevertheless placed among the top drivers. The final 10 minutes was a battle between Joachim Kallen and Hofer, but Hofer pulled ahead to take the win as Kallen's fuel gave out.
Products used
#80914 RC8B3 Nitro Team Kit
#324 Reedy 2100mAh 20C 14.8V LiPo Starter Box Battery
#27106 Reedy RS1806A Digital HV Hi-Speed Aluminum Competition Servo
#27107 Reedy RT2207A Digital HV Hi-Torque Aluminum Competition Servo
Thanks to Patrick Hofer for this report.
Team Associated - Champions by Design
Check out the Factory Team Spotlight!

---