Cavalieri takes R.O.A.R. 1:10 Electric On-Road Paved Nats
Friday, Sep 23, 2016 at 12:00am CDT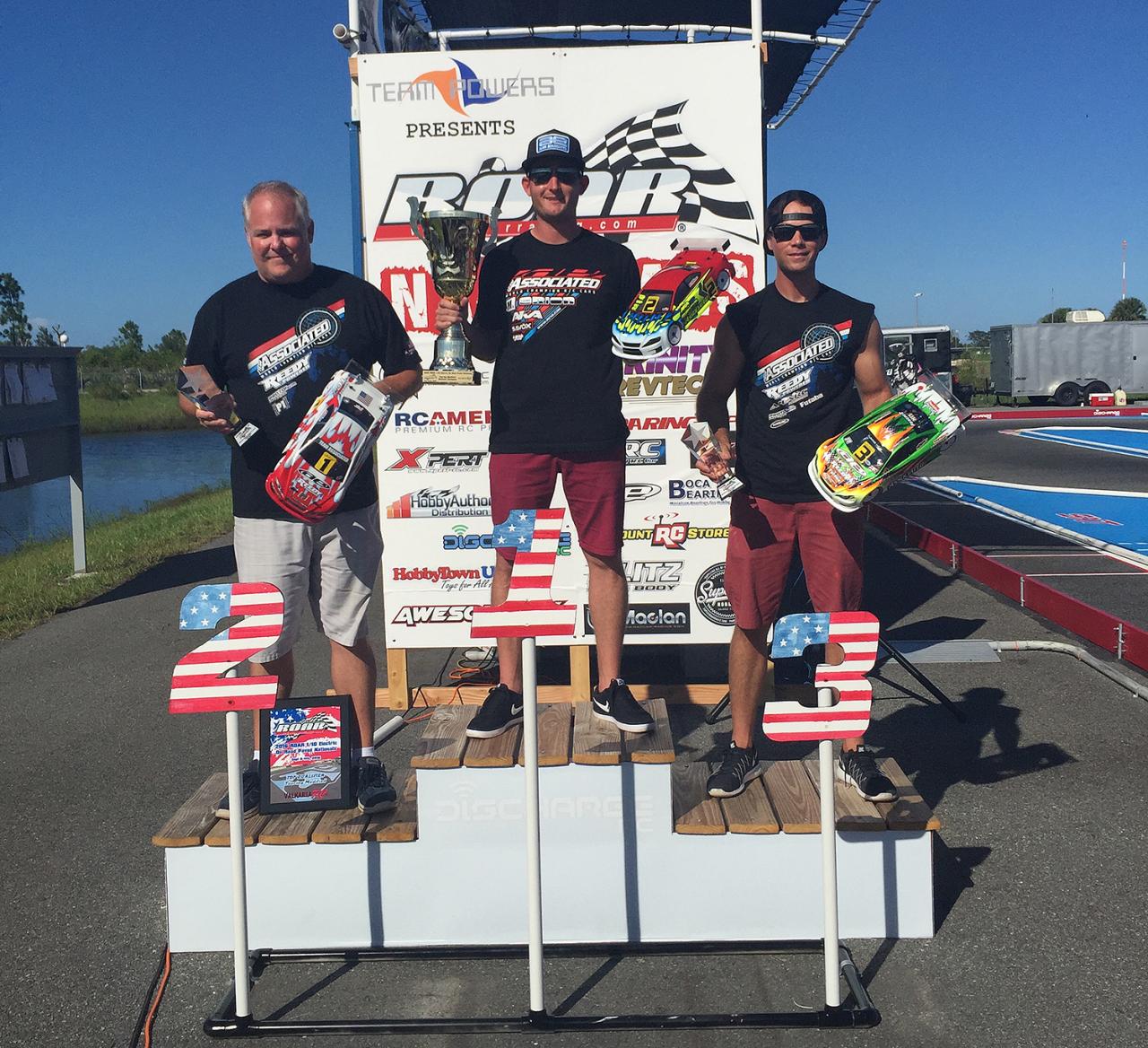 Valkaria RC Raceway hosted the 2016 R.O.A.R. 1:10 Electric On-Road Paved Nationals over the weekend of September 11 in Valkaria, Florida. The track was a very flat, slightly coarse asphalt which the crew kept meticulously maintained over the weekend. The layout featured a 180° turn at the end of the straightaway followed by two more 180° turns that led into a high-speed dragon's back section before getting onto the brakes for the next few flowing corners followed by a chicane which led back to the high-speed straightaway.
The Team Associated Factory Team showed up with their new TC7.1s looking to make a strong first impression! The team came together and created a setup that all four Team Associated A-Main finalists would use. The racing was extremely close in all of the classes but even closer than usual for the top spots in the highly contested Modified class, which saw three different drivers post TQ runs in the four rounds of qualifying. After the dust had settled it was Rick Hohwart, Ryan Cavalieri, Randy Caster, and Keven Hebert who secured TQ and four of the top five positions on the grid with their TC7.1s.
Racing was tight in the A-Main events. In A1, Hohwart lead the entire race until some last-lap contact, which allowed Cavalieri to the front of the field for the A1 win ahead of Hebert, Hohwart and Caster. In A2, Hohwart came out swinging and led every lap for a victory, with his teammates again securing the top four finishing positions. In A3, Hohwart had an early lead, but lost traction about a minute into the race, which allowed Cavalieri to slip by and drive a flawless last five minutes to secure the R.O.A.R. National Championship for the second year in a row!
Congratulations to all of the National Champions and special thanks to the Valkaria RC Raceway crew and R.O.A.R. for putting on a well-run and exciting event.
Products used
#30121 TC7.1 Factory Team
#31629 Arm Mount Shims, outer
#31630 Arm Mount Shims, inner
#31639 Belt Tensioner Kit
#31668 FT Floating Steering Bellcrank Posts
#31671 FT Wheel Hexes, 4 mm
#31672 FT Wheel Hex Spacer Set
#31707 FT Rear Anti-roll Bar Set
Reedy Products used
Reedy Blackbox 510R Competition ESC
#27301 Reedy Zappers 5600mAH 100C 7.4V LiPo
#265 Reedy Sonic 540-M3 5.0 Modified
#27108 Reedy RS0806 LP Digital HV Hi-Speed Competition Servo
#27200 Reedy 1216-C2 Dual AC/DC Competition Charger
Thanks to Randy Caster for this report.
Team Associated - Champions by Design
Check out the Factory Team Spotlight!

---