Jako Zsolt takes 4WD at the Romanian Buggy Nationals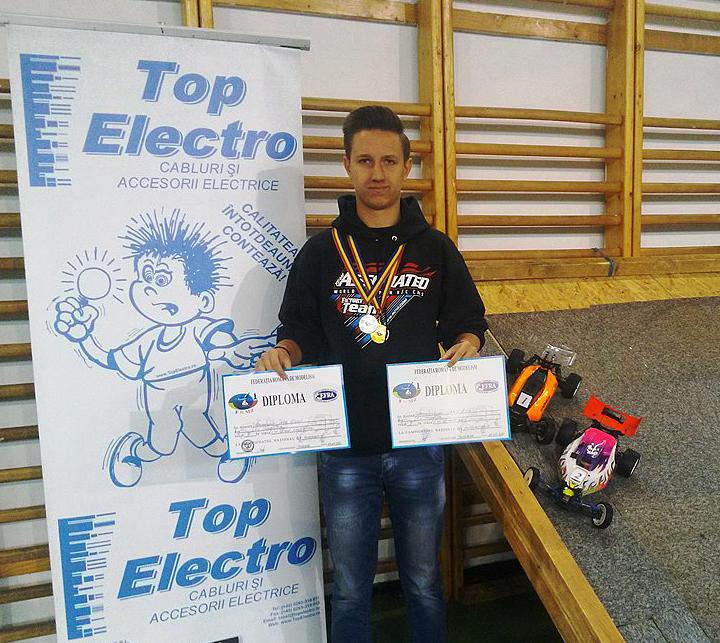 Jako Zsolt, still excited from his wins at the Romanian Short Course Nats earlier this month, couldn't wait to take home his latest title. After taking honors with his trucks at the earlier race, this versatile driver turned his considerable talents to the 2WD and 4WD buggy classes at the Romanian Buggy Nationals.
After the dust had settled, Jako was left holding the first-place trophy for 4WD Mod Buggy with his B44.2 Factory Team car, and snagging the second spot on the 2WD Mod Buggy podium with his RC10B4 Factory Team.
Products used
B44.2 Factory Team Kit
B4 Factory Team Kit
#264 Reedy Sonic 540-M3 Motor 5.5 Modified
#260 Reedy Sonic 540-M3 Motor 7.5 Modified
#754 WolfPack LiPo 7500mAh 30C 7.4V
Team Associated - Champions by Design
Check out the Factory Team Spotlight!

---