Rickerby Takes Two on the South Island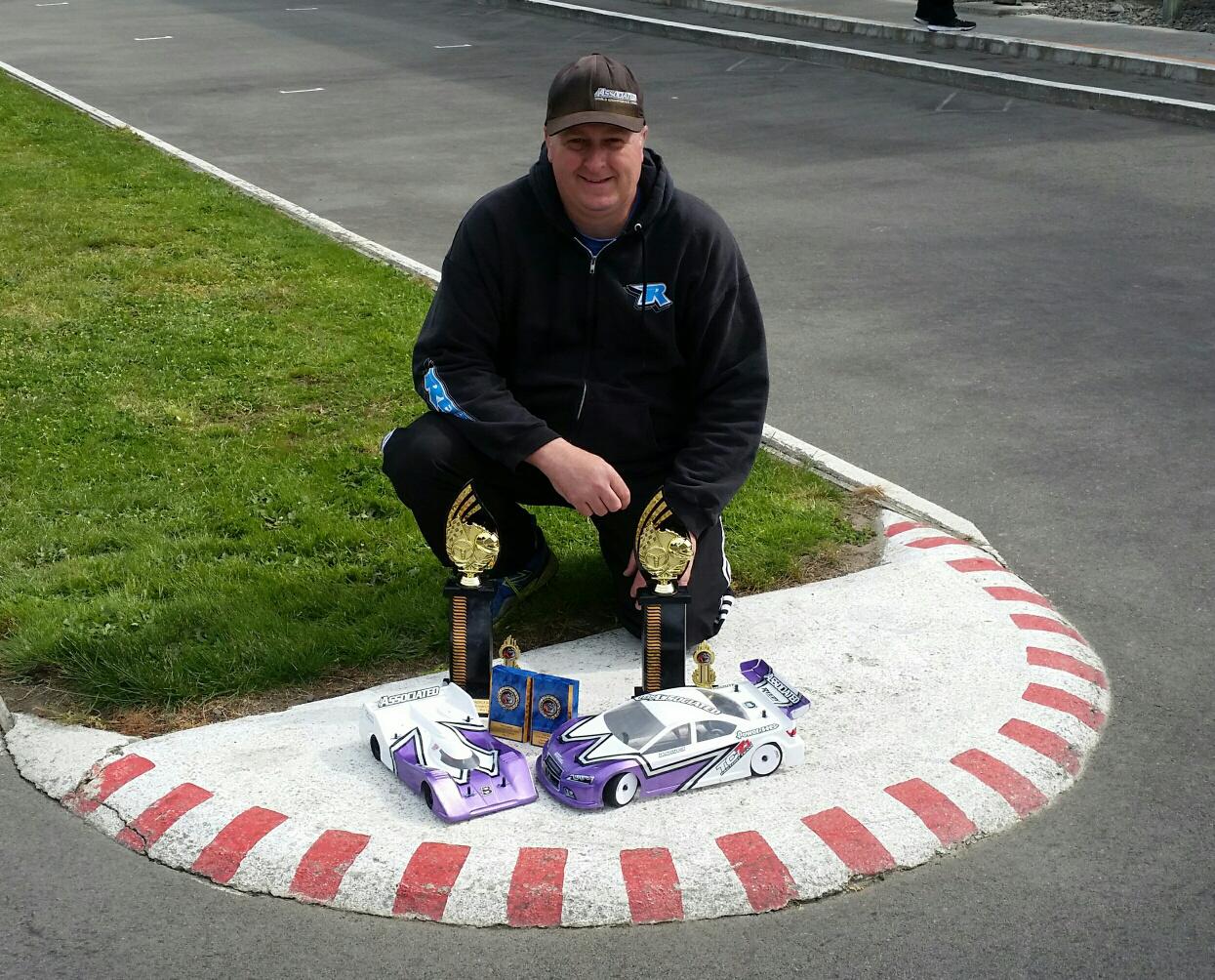 At this year's South Island On Road Championship held in Christchurch, New Zealand, it was decided by all the drivers to run only the new 13.5T Blinky Super Stock class as the premier TC class. With the field consisting of multiple past national champions, the racing was always going to be close.
At the end of a great weekend's racing it was the Reedy-powered Team Associated TC7.1 of Ian Rickerby that claimed both TQ and the overall win in this new class for New Zealand.
Ian was also able to claim the TQ and Victory in 1/12 Modified EP with his Reedy-powered car.
Products used
#30121 TC7.1 Factory Team
#255 Reedy Sonic 540-M3 Motor 13.5 Spec
#265 Reedy Sonic 540-M3 Motor 5.0 Modified
#313 Reedy LiPo 7000mAh 65C 7.4V 5mm
#320 Reedy LiPo 8000mAh 70C 3.7V Competition Battery
Photo courtesy of Ian Rickerby.
Thanks to Ian Rickerby for this report.
Team Associated - Champions by Design
Check out the Factory Team Spotlight!

---