B6D and Reedy dominate Australian Nats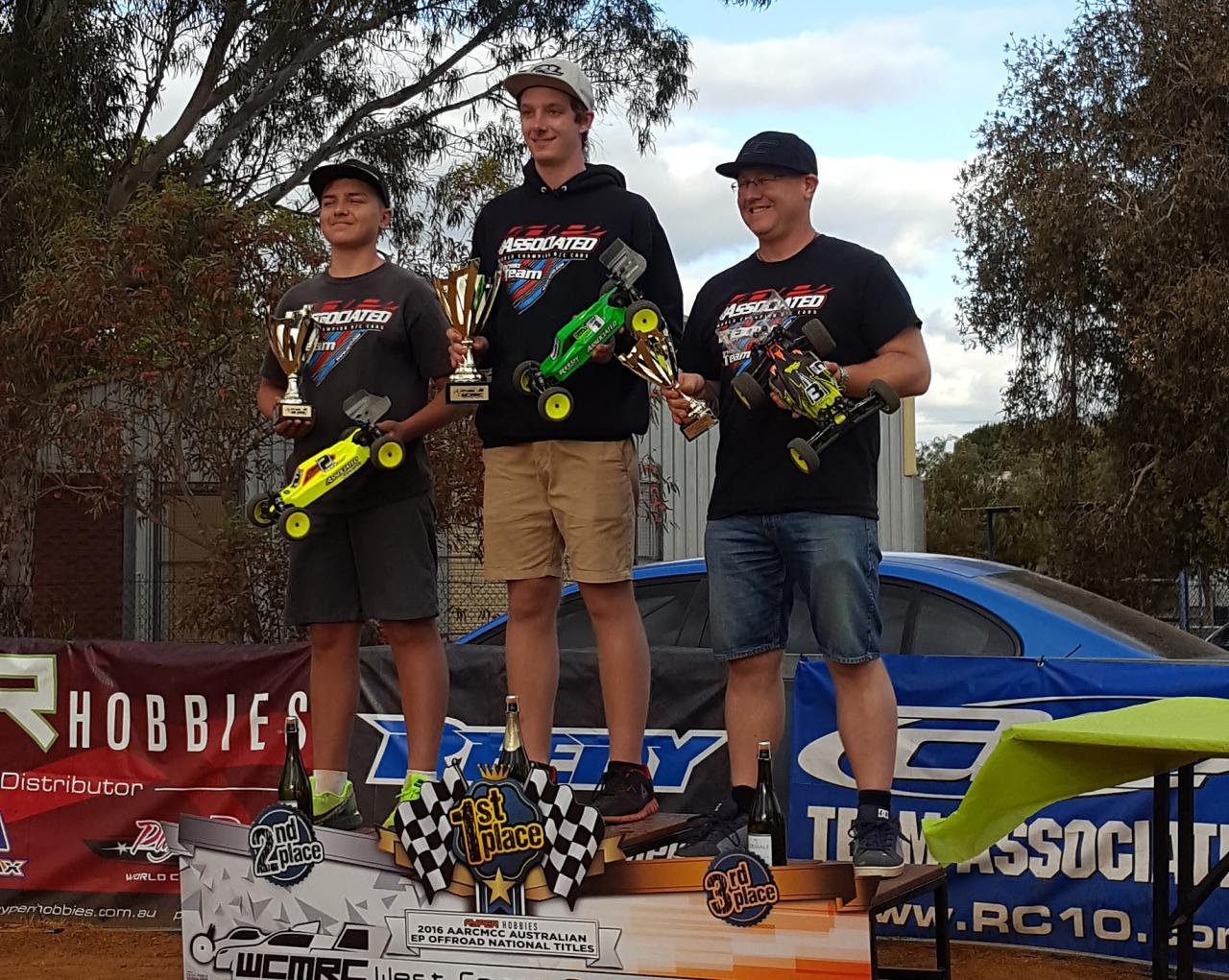 The 2016 Australian Electric Offroad Nats were held over the weekend in Perth, Western Australia, with over 150 entries converging at the West Coast track. The club put on a fantastic layout on a medium-grip clay surface which was very bumpy but fast and flowing, and was very challenging for all racers.
Team Associated and Reedy Power dominated the 2WD Open class, sweeping the podium, with 17-year-old Queenslander Mitchell Steer taking his first nationals win (and TQ) from fellow Queensland junior Alex Bernadzik (14 years old), and Victorian Ray Munday finishing third the day after celebrating his 40th birthday. The B6D/Reedy combo was untouchable on the track, winning every qualifier and every final and a total of four in the modified A final.
Alex Bernadzik backed up his second-place finish with a win in the SCT class with his SC5M, defending his 2015 title. Mitchell Pratt finished third with his Team Associated SC5M as well.
Products used, B6D
#90012 RC10B6D Team Kit
#322 Reedy LiPo 5300mAh 70C 7.4V Shorty
#260 Reedy Sonic 540-M3 Motor 7.5 Modified
#27108 Reedy RS0806 LP Digital HV Hi-Speed Competition Servo
Products used, SC5M
#70006 RC10SC5M Team Kit
#310 LiPo 5700mAh 65C 7.4V Saddle Pack Comp. Battery
#256 Reedy Sonic 540-M3 Motor 10.5 Spec
#27107 Reedy RT2207A Digital HV Hi-Torque Aluminum Competition Servo
Photos courtesy of Raymond Munday. Thanks to Raymond Munday for this report.
Team Associated - Champions by Design
Check out the Factory Team Spotlight!

---