Hebert wins double at the US Indoor Champs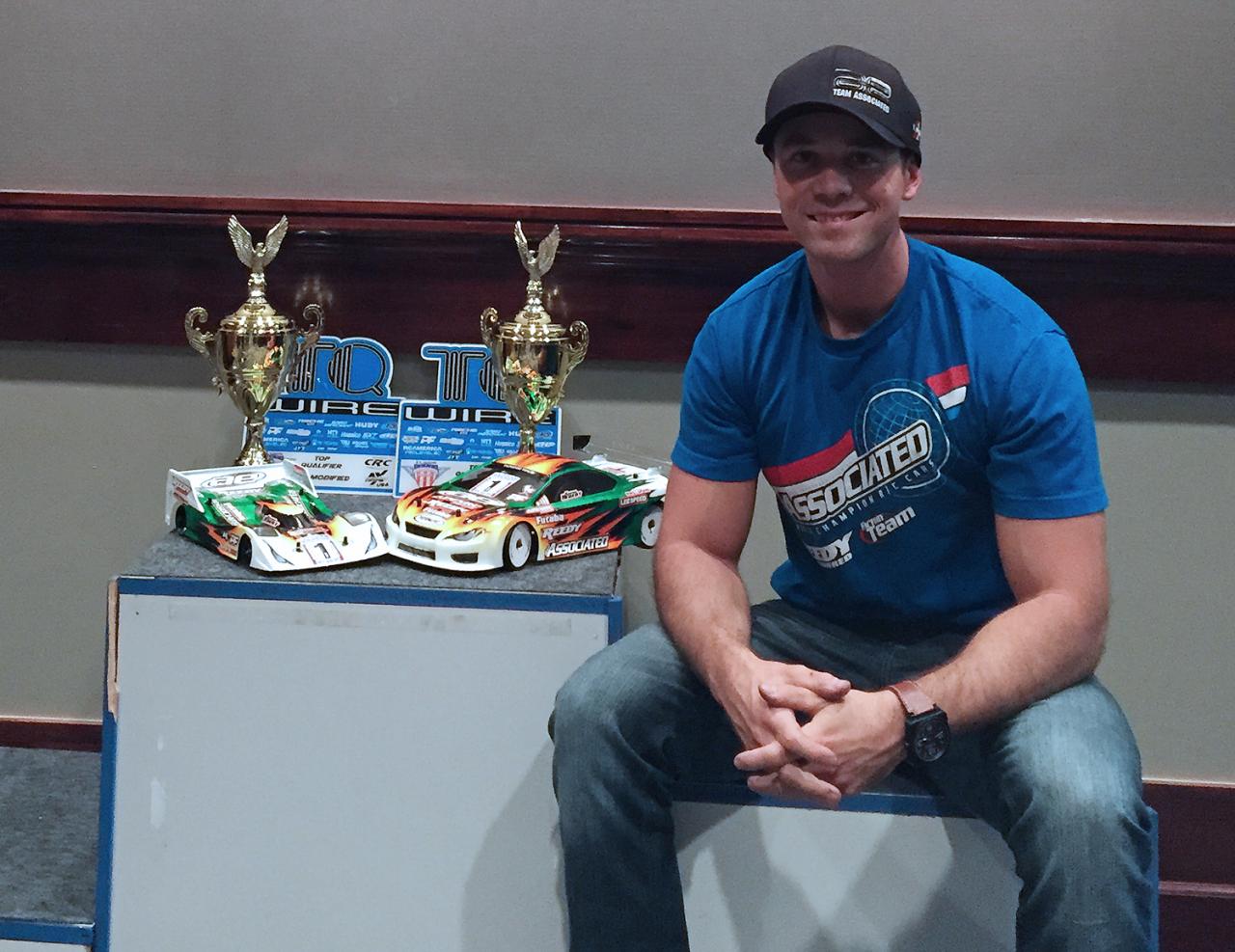 The race was held Nov. 24-27 for the 37th running of the US Indoor Champs at the Embassy Suite/Hilton in Independence, OH. The race has slowly grown over the last few years to reach a peak of 413 entries this year, making it one of the largest indoor races in the country.
This format was special: they left the track open all night so you could get in a lot of track time. Still, most of the testing took place on Friday during the seeding rounds and controlled practice. In true US Indoor Champs fashion, qualifying went on Friday from 7pm to 2am and Saturday from 7am to 3am, with main events on Sunday finishing at 3:30pm for those racers wanting to get on the road home.
Team Associated/Reedy driver Keven Hébert proved to be the man to beat. Taking the top qualifying honors in both Modified Touring and 1:12, Hébert was in the best position possible for Sunday's main events. In 1:12, Hébert was able to win the main event by over a lap. In the Touring Car main event he was again able to take the win, even after an altercation with backmarkers close to the end of the race.
As with the NBA, it seems like Cleveland is back! So mark your calendars for next Thanksgiving and plan on making the trip to the Midwest for some great indoor on road racing!
Products used
#30121 TC7.1 Factory Team
#27005 Blackbox 510R Competition ESC with PROgrammer 2
#265 Reedy Sonic 540-M3 Motor 5.0 Modified
#27301 Reedy Zappers 5600mAh 7.4V 100C
#27108 Reedy RS0806 LP Digital HV Hi-Speed Competition Servo
#320 Reedy LiPo 8000mAh 70C 3.7V Competition Battery
#268 Reedy Sonic 540-M3 Motor 3.5 Modified
Setup Sheet

Photos courtesy of Kevin Hébert. Thanks to Kevin for this report.
Team Associated - Champions by Design
Check out the Factory Team Spotlight!

---