Munday and Zammit lead 1-2 for AE/Reedy at 2017 Keilor Invitational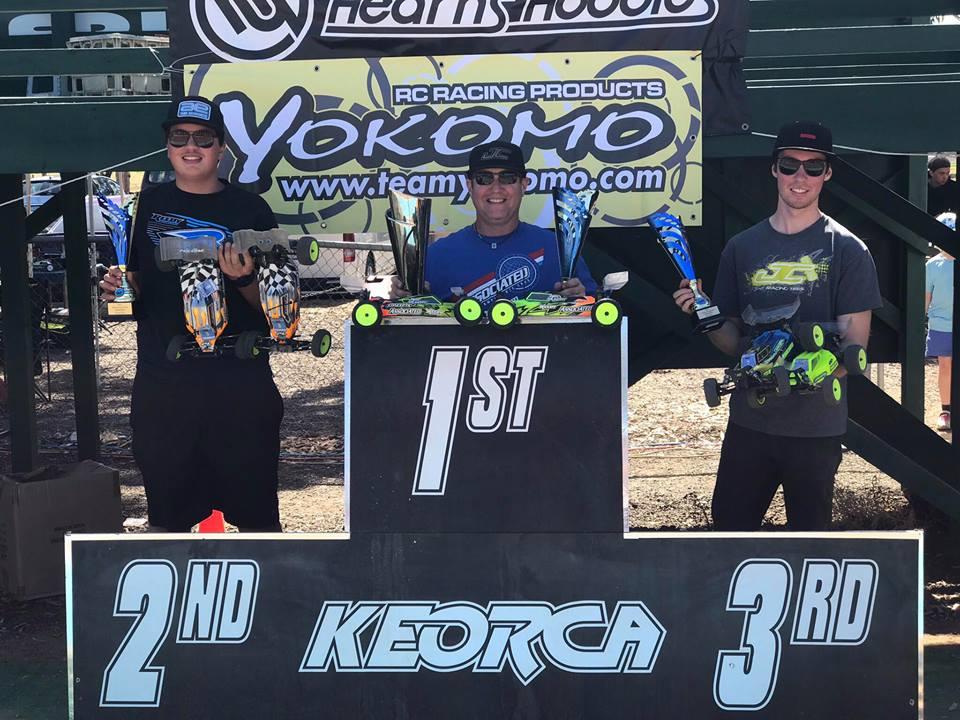 Team Associated/Reedy factory drivers Ray Munday and Cameron Zammit led a 1-2 finish for Team Associated/Reedy at the 2017 Keilor Yokomo Invitational, a Reedy Race-style event held in Melbourne, Australia, this month.
The Keilor club had worked hard over the new year break to build a completely new track which was fast, flowing, and encouraged wheel-to-wheel racing. No laps were allowed on the new layout until midday Friday; unfortunately, a rainstorm caused a very muddy start to the event. Still, the summer sun and traffic soon grooved up the track, with perfect weather emerging Saturday and Sunday. The Invite class racers had five rounds of 2WD on Saturday and five rounds of 4WD on Sunday, with one dropout from each class.
Munday was the top point scorer in 2WD with his Team Associated B6D fitted with the new Reedy 510R ESC. In the 4WD portion of the event, it was Zammit who had the best score with his Reedy-powered B44.3, with Munday just one point behind.
When the results of the weekend were tallied up, Munday took the overall win and his third title by three points over Zammit, with AE racer Glen Bonetti finishing third -- for a Team Associated podium sweep! Team Associated racers Andrew Selvaggi, Matt Kellett, and Mark Rogers also finished strongly in the results for fifth, sixth and seventh places with multiple heat wins.
In the Invite 17.5 class, 12-year-old AE racer Jordan Isergin continued his strong form, tying for second place and finishing third after countback. He will be moving to the Modified class for 2017. Brayden Johnston also took a heat win with his B6D buggy.
Thanks to the Keilor club for putting on a fantastic event!
Products used
#90012 RC10B6D Team Kit
#9063 B44.3 Factory Team
#27005 Blackbox 510R Competition ESC w/PROgrammer 2
#262 Reedy Sonic 540-M3 Motor 6.5 Modified
#260 Reedy Sonic 540-M3 Motor 7.5 Modified
#322 Reedy LiPo 5300mAh 70C 7.4V Shorty
#310 LiPo 5700mAh 65C 7.4V Saddle Pack Comp. Battery
#27100 Reedy RS1206 Digital HV Hi-Speed Competition Servo
#27108 Reedy RS0806 LP Digital HV Hi-Speed Competition Servo
#27200 Reedy 1216-C2 Dual AC/DC Competition Balance Charger
#27228 AU to IEC 320 C5 Angle AC Power Cord, 1m
Setup Sheet





Photos courtesy of Ray Munday . Thanks to Ray Munday for this report.
Team Associated - Champions by Design
Check out the Factory Team Spotlight!

---