AE/Reedy Power Champions Crowned at the Transylvania Off-Road Cup 2018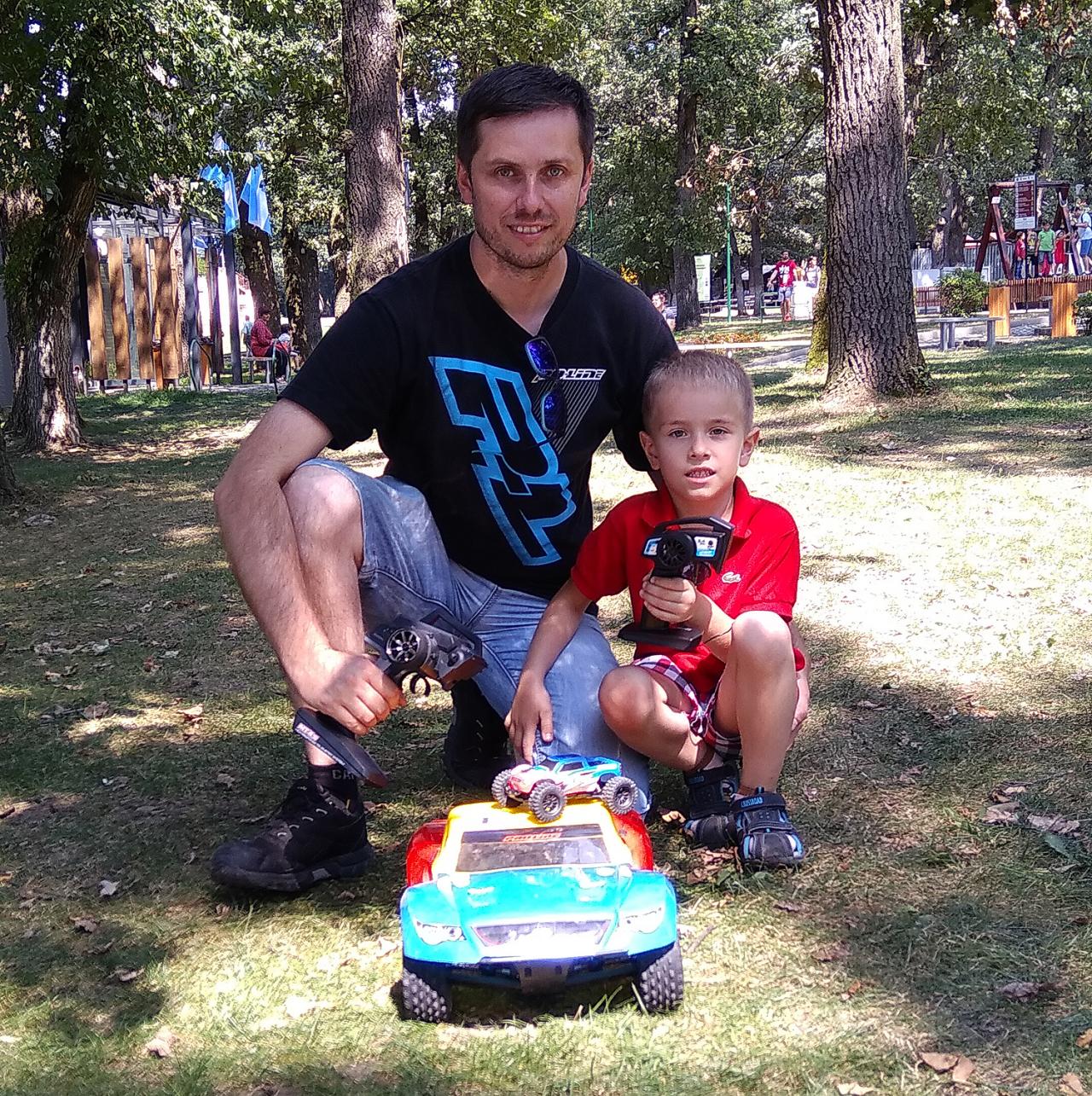 After an intense three rounds, the battle was still on for most of the titles in the Transylvania Off-Road Cup 2018.
In 2WD Buggy 13.5, Jakab Laszlo already had won the title, winning three races in a row, ensuring another championship for the B6D model. The rest of the racers in the Fxracing/Fxmodells team had to win the final round to become 2018 champions in their classes.
In 2WD Short Course Modified, the battle was strong, as many of the competitors had found a good setup for the grass track at Miko castle in Miercurea Ciuc City. Both FX drivers Adorjani Tamas and Fridrik Lucian were driving the SC5M with Reedy motors and had won one final, but in the final round Tamas managed a victory in the last few meters of the track.
In Junior class, Jakab Tamas, in his first year driving the SC5M, managed to win all the mains, ensuring an SC5M victory. The Jakab family had a great year with two TOC wins in family.
In the Truck class, the battle was between Adorjani Tamas and Laczko Tibor, both driving the T5M with Reedy motors. Again, Tamas had lost the race and Tibor became champion for the third year in a row.
Buggy 2WD 13.5T
TOC 2018 Champion Jakab Laszlo (Associated B6D, Reedy 13.5T)
Short Course 2WD Modified
TOC 2018 Champion Fridrik Lucian (Associated SC5M, Reedy 8.5T)
Junior 2WD 13.5T
TOC 2018 Champion Jakab Tamas (Associated SC5M, Reedy 13.5T)
Truck 2WD Modified
TOC 2018 Champion Laczko Tibor (Associated T5M, Reedy)
Products used
#90012 RC10B6D Team Kit
#70006 RC10SC5M Team Kit
#70001 RC10T5M Team Kit
#294 Reedy Sonic 540-FT Fixed-Timing 13.5 Competition Brushless Motor
#258 Reedy Sonic 540-M3 Motor 8.5 Modified
Photos courtesy of Lucian Fridrik of FXModells s.r.l. Thanks to Lucian Fridrik for this report.
Team Associated - Champions by Design
---